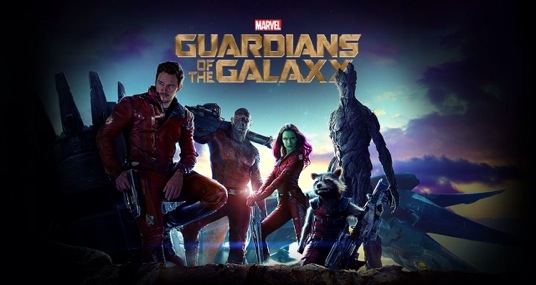 Track List For Guardians of the Galaxy Soundtrack Revealed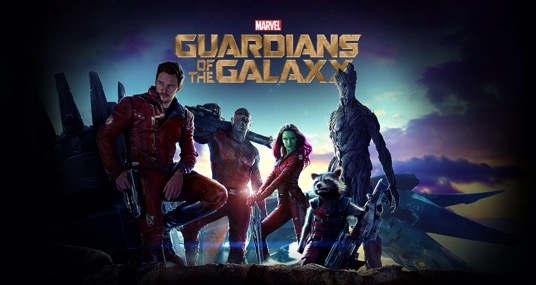 Many of you probably don't remember hearing Hooked on a Feeling anywhere else before seeing the Guardians of the Galaxy trailer for the first time, it's become synonymous with the film now. Well, brace yourself because the Guardians are set to bring back 11 more feel-good tunes on the Guardians of the Galaxy Soundtrack, or Star-Lord Peter Quill's "Awesome Mix Vol. 1" as it's also known. Guardians director James Gunn released the full track list on his Facebook page earlier. Naturally it's jam packed with undeniably classic pop/rock tunes that are bound be stuck in your head for days. Following the 80's mix-tale style, check out the Guardians of the Galaxy soundtrack cover.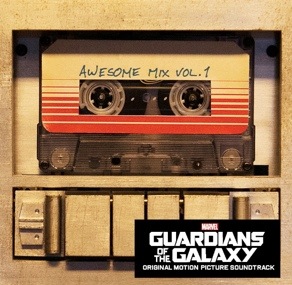 The soundtrack itself is available to pre-order now on Amazon. But another important update from Director James Gun is: "This is not the entirety of the Mixed Tape that Peter Quill listens to, the one that I gave to Chris Pratt that he listened to endlessly before the movie started. That is a longer list, that includes these songs, among others. I'll release that full list closer to the release of the film."
So feast your eyes (and ears I guess) on this for a track listing. If you weren't excited about Guardians of the Galaxy before… you are now.
1. Blue Swede – Hooked on a Feeling
2. Raspberries – Go All the Way
3. Norman Greenbaum – Spirit in the Sky
4. David Bowie – Moonage Daydream
5. Elvin Bishop – Fooled Around and Fell in Love
6. 10Cc – I'm Not in Love
7. Jackson 5 – I Want You Back
8. Redbone – Come and Get Your Love
9. The Runaways – Cherry Bomb
10. Rupert Holmes – Escape (The Pina Colada Song)
11. The Five Stairsteps – O-O-H Child
12. Marvin Gaye/Tammi Terrell – Ain't No Mountain High Enough.
We've actually made a handy Spotify playlist for you right here!
See Guardians of the Galaxy in cinemas this August. Soundtrack available for preorder on Amazon.