Marvel's Agents of S.H.I.E.L.D. ongoing Comic Series Announced at SDCC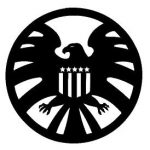 Just announced at San Diego Comic Con, Marvel's Agents of S.H.I.E.L.D. are getting their own ongoing comic series. Check out this incredible cover to the series first issue by Mike Deodato Jr.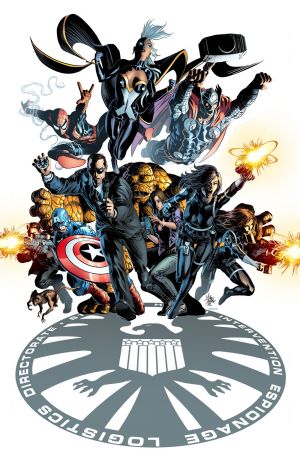 Most comic readers are already familiar with the latest S.H.I.E.L.D crew as they're already prominently featured in books like SECRET AVENGERS and INDESTRUCTIBLE HULK. No doubt owing to the success of the Marvel's Agents of S.H.I.E.L.D TV show (which returns to screens later this year for its second season), the new ongoing series will be written by veteran Marvel writer Mark Waid with a rotating team of artists.
The series kicks off this December with its first arc being illustrated by Carlos Pacheco. Pacheco will then hand the reins to both Alan Davis and Chris Sprouse for the second and third story arcs. The new S.H.I.E.L.D. writer Mark Waid revealed his plans for the series include "a few familiar faces and one helper monkey." Waid also promises cameo appearances from S.H.I.E.L.D.'s TV counterpart agents who will appear as the "Marvel Universe" versions of the TV characters allowing more freedom creatively. Frankly I'm looking forward to it, S.H.I.E.L.D.'s presence at Marvel has been a bit… lacking for me lately. So this is definitely welcome news. As always let us know what you think in the comments below.
Marvel's Agents of S.H.I.E.L.D. ongoing series is scheduled for release in December.