Your ArcadeCon Questions Answered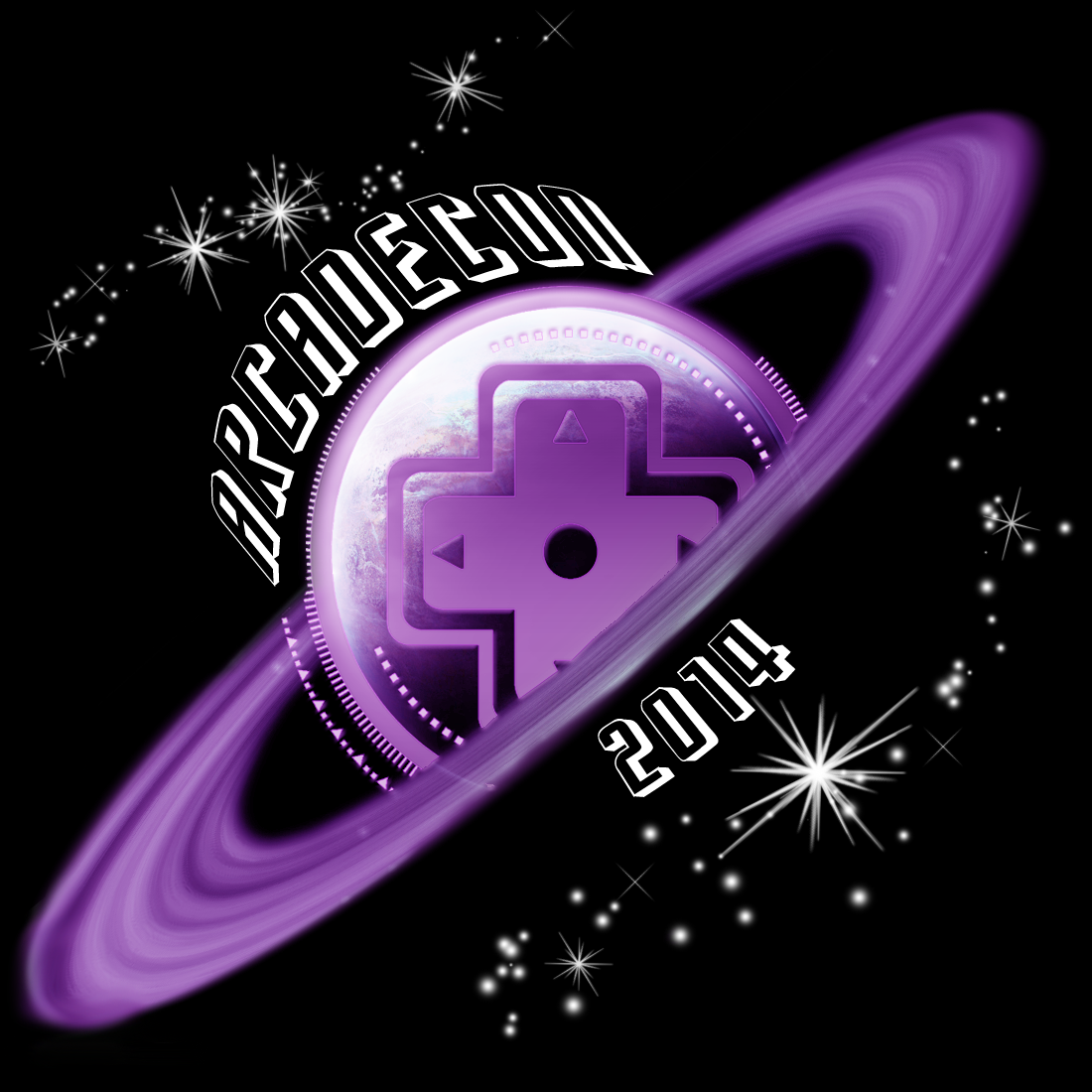 We're getting a lot of questions on the run up to ArcadeCon, the festival/convention our team run here annually! We do our best to answer all e-mails but as the event gets closer, the time to get every message becomes rarer so to help you and us out I've put together a common list of questions and answers that should hopefully provide you with everything you need to know!
If your question isn't here, please check the FAQ page on the website and if you still can't find what you're looking for then the best place to get our attention is on Twitter or Facebook, it's faster and even if we're not around some of our seasoned attendees (that's a fancy way of saying old!) will be sure to point you in the right direction!
Q: Can I still get tickets and what's the perks if I do?
A: Yes the last remaining pre-reg weekend tickets are available but the VIP perks are gone! If you pre-reg though you do get in an hour earlier than everyone else and we also have some free goodies to give out so you have a chance to get your hands on goodies and who doesn't love those!
Q: I can't pre-reg, will I be able to get tickets at the weekend?
A: Yes! There will be plenty of tickets (both DAY and WEEKEND) available at the weekend BUT I advise you to show up as early as you can to avoid disappointment as last year the event sold out… twice!

Q: I did pre-reg, how do I pick up my ticket?
A: Print your confirmation e-mail out, you received it after your paypal confirmation! If you can't print it, we'll also accept a digital copy (your phone, tablet). You will also need ID as proof of age should you be collecting an 'Over 16' or 'Over 18' pass. The hotel may also require ID if you are availing of the bar facilities.
Q: Can I buy a day ticket on Friday but not use it until Sunday?
A: No unfortunately not, you can only buy a day ticket on the day you arrive – this is to help us keep track of numbers and to prevent overcrowding!
Q: I bought a day ticket but now I want to go all weekend, can I upgrade?
A: Yes you can but not until the weekend, just let our registration staff know and they'll take the extra €15 and upgrade your badge to the full experience!
Q: Is Thursday night free to attend?
A: Yes, it is! We're a lovely bunch so come enjoy the show, meet our staff and play some games – it is an over 16s event though so bring ID!
Q: Snazzy t-shirts, how can I get one?
A: There'll be plenty on sale over the weekend!
Q: Is there a theme for the Starlight Ball?
A: There is indeed – Star Wars meets Sailor Moon – smart casual is fine though, come in a cocktail dress or a nice shirt/blouse and jeans! Come in cosplay! Just wear whatever makes you happy!
Q: Can I come in cosplay?
A: You mad?! Of course you can, even our staff will be in cosplay! We even have cosplay competitions!

Q: Where can I find a list of events for each day?
A: Our timetable is right here, and it's chock full of events for all ages!
Q: So the event is kid/family friendly?
A: Yes it is but after 9pm the events are for over 16s only!

Q: Are special guests there all weekend?
A: Yes they are!
Q: I applied for the Trade Hall but I heard nothing, does that mean I didn't get a table?
A: Unfortunately the Trade Hall received a record number of applications and we had to make some tough choices. A waiting list of traders/artists has been created and if space becomes available you will be contacted.
Q: I'm a member of the press and I have my pass and I'd like to interview a special guest/event organiser, how can I arrange this?
A: You will need to contact our press officer, Mary McFadden – should you not be able to locate her contact our staff at the registration/information desk and they'll help you find her!
Q: Can I advertise at ArcadeCon?
A: Only pre-approved advertising can be posted/distributed at ArcadeCon – this includes, posters, fliers, branded merchandise including t-shirts, banners etc. – this is to facilitate our sponsors and promote their brands. If you would like to advertise at ArcadeCon then please contact us on info@arcadecon.ie to discuss it.
Q: I didn't make the ArcadeCon Trade Hall could I sell my stuff outside the Hall?
A: No unfortunately not – this would violate health and safety and only approved traders/artists/craft specialists can sell their products at ArcadeCon.
Editor-in-Chief, part-time super villain and hoarder of cats. If you can't find me writing, I'm probably in the kitchen!