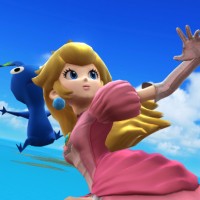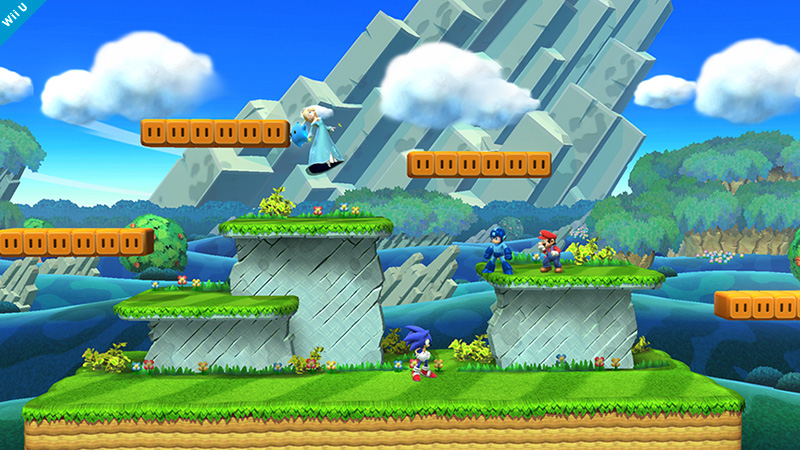 A new stage has been revealed for the upcoming Super Smash Bros for Wii U, a updated version of the Mushroom Kingdom. The stage is clearly based on the latest Mario title, New Super Mario Bros. U. The news comes directly from Sakyrai's usual MiiVerse post, posting two different pictures of the same stage, stating"When Kamek casts a spell, the stage transforms drastically! That said, this is not what you would call a moving stage…"
So judging by the sheer difference in visuals of the two pictures, its clear that this stage changes throughout the fight whenever Kamek shows up, but doesn't move like say, Rainbow Ride.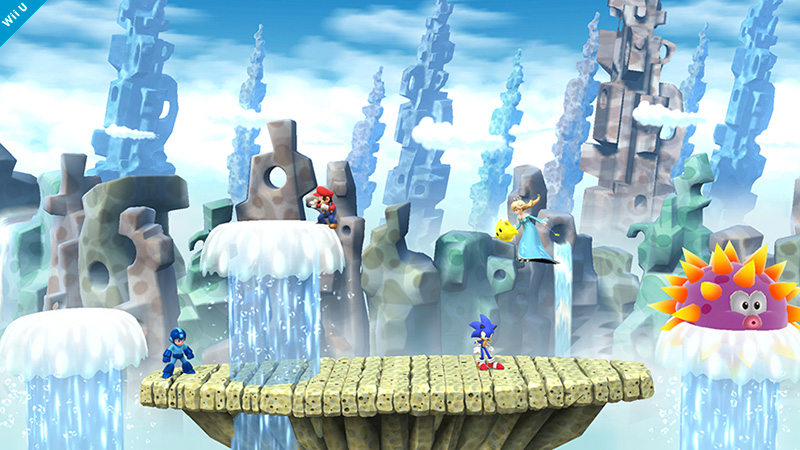 You can check out Sakurai's Miiverse post here:!
Super Smash Bros 3DS releases sometime this Summer and the Wii U version releases in Winter