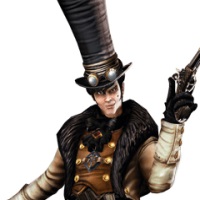 Naomi's Top 5 Video-Game Baes
You remind me of the bae!
What babe?
No, the BAE!
For those who aren't up to date with our lingo, bae is a word used by people to address their significant other because they have found themselves too lazy to pronounce the entire word "babe". I'm starting off the series with my top five hotties, and you can expect lists in the future from Declan, Ryan and others! Essentially, this is an article where I tell you what five video game boys are major hotties in my opinion. If you're still reading this, I applaud you. Let's start the countdown!
Who is he?
Making his debut in December 2001 on the PS2, Jak was the main protagonist of Jak and Daxter: The Precurser Legacy. Not so much of a bae in his first appearance, but a cutie nonetheless. With that hugemound of blonde hair and boyish complexion, he's well on his way to being a bae.
Why is he the bae?
Skip forward a few years. Jak's grown up a little, now. Harnessed some cool Dark Eco powers in Jak 2: Renegade but where mega-hottie Jak comes is in Jak 3. He's roughed up, he's a bit older and overall looks more badass. Apart from the rugged, handsome appearance? This guy's got a heart of gold. He's fought through different dimensions just to protect his friends. With Jak as your bae, you're guaranteed some awesome adventure, a bit of dirt car racing and a whole lot of hot!
Who is he?
If you haven't heard of Team Fortress 2, I don't really know what you're doing on this website. A band of crazed killers, mad men and… well… professionals. And the Sniper is the height of professionalism. Tall and handsome with a nice Aussie accent, the Sniper has already earned major bae points. 
Why is he the bae?
He's very well-adjusted. He makes it very clear he's not a crazed gunman, but a trained assassin. There's a big difference to him. And can't we respect that? He's very serious about his job which means financial security is something he can offer. He's a little bit older so he's got some life experience, and… death experience. A lot of it. But no worries there, the trusty Medic is always there to bring your bae back to life!
Who is he? 
Gorgeous. That's all you need to know. Realistically though, Ezio is everyone's favourite Italian boy. Born in 1459, this bae is the ladies favourite face of the Assassin's Creed games.
Why is he the bae?
First of all, look at him. Second, look at him again. An extremely charming man whose main outlet is (as his mother says) vaginas. Ezio's an easy going guy in the trouser department, and even though he may spread himself thin over a lot of women, he's not a pig about it. Well mannered and polite with an accent that could melt hearts, Ezio is premium bae material.
2. Reaver
Who is he?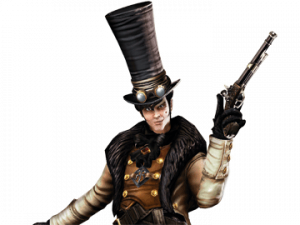 Those who have stuck with Fable long enough to play the second and third renditions of the game will be familiar with this bae. The Hero of Skill, Reaver is a big character in Fable II and III. Voiced by Stephen Fry, was once a pirate king turned head of an industry and your eventual royal advisor, Reaver is a hit with Fable fans. The thing with Reaver is… he's not a pleasant chap. He's a downright villain, really, but a charming and handsome villain. Wanting to turn orphanages into brothels, sacrificing people for eternal youth and beauty, he's generally the kind of chap you try to avoid. So why do we love him?
Why is he the bae?
 With a huge fondness for the dirty deed and his own private, primitive BDSM suite, it's easy to see why he'd be a hoot. Overly charming and sometimes a little bit more crude than some would like, he's a foul-mouthed kinky bad-boy whose voice alone could hook us completely. 
Who is he?
When you think Pokémon Professor, what images come to mind? Professor Oak telling you it just isn't the right time to ride your bike? Perhaps you never really paid any attention to them at all, which is understandable. The professor's rarely got any interesting character traits in the games, until X and Y. Meet Professor Sycamore, the flamboyant and charming French (implied) professor that helps you on your Kalos journey. 
Why is he the bae?
Sycamore is my number one bae. Unlike other Pokémon professors, Sycamore gets genuinely excited for you. He's constantly rooting for you and checking in on you. Heck, the guy even throws you a huge parade and gives you a medal for your work stopping Team Flare! What did the other professors do? Gave you a ship ticket and pretended like nothing major had happened. Sycamore is so eager and optimistic about your journey. Once you've completed your National Dex (all 718 Pokémon) he tells you how emotional this is and how lucky he is to have met you. And seriously, look at those chiselled features and fabulous hair. He's a huge dork with a huge heart. And a sexy face.