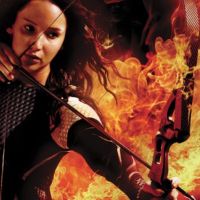 The Hunger Games Mockingjay Part I – President Snow's Address
Citizens, 'The Capitol' requires your viewing of President Snow's official Panem Address, "Together As One," brought to you by Capitol TV in stunning 4K.
Part 1, which finds Katniss Everdeen (Jennifer Lawrence) in District 13 after she literally shatters the games forever. Under the leadership of President Coin (Julianne Moore) and the advice of her trusted friends, Katniss spreads her wings as she fights to save Peeta (Josh Hutcherson) and a nation moved by her courage. The Hunger Games: Mockingjay – Part 1 is directed by Francis Lawrence from a screenplay by Danny Strong and Peter Craig and produced by Nina Jacobson's Color Force in tandem with producer Jon Kilik.
Mockingjay Part 1 is scheduled for a November 2014 release.
Editor-in-Chief, part-time super villain and hoarder of cats. If you can't find me writing, I'm probably in the kitchen!