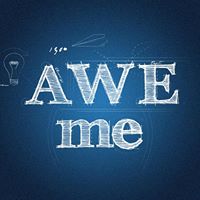 Youtube Digest – Awe Me Channel
Awe Me is the Youtube Channel of Master Blacksmith Tony Swatton.   Filmed at his forge in Burbank, California, Swatton and his crew make props and weapons used in the movies.  The number of films these guys have worked on is impressive; Swatton alone has worked on films like Halloween 2, Pirates of the Carrabin and several Batman movies to name a few.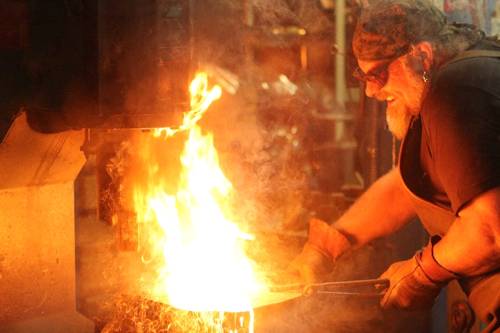 The channel has a basic conceit.  Tony takes a weapon from a well-loved film/ videogame/ T.V. series ad makes it.  All the while the making of is filmed and talks you through the whole process.  It is a fantastic idea.  His day job is making the props that good and his hobby is making functional weapons that also look good.  Help create fantasy and then bring it to life.  That said some are more functional than others.  Cloud's Buster Sword and the Diamond Sword from Minecraft  might not fare so well in a tight spot as the others, although the Link's Master Sword of the Zelda games has a "balance that's phenomenal".  Admittedly we only have Tony's word for this.  Still, the closing feature of this and every video is footage showing the new forged weapon breaking stuff, and with relative ease.  In anycase, it looks incredible, something I am sure we can all agree on.
By now Tony has made weapons from Final Fantasy, Adventure Time, Game of Thrones and Full Metal Alchemist, with more to follow.  His most recent creation is King Leonidas' Sword.  He's also made Gimli's Bearded Axe and Sting.  Both are great and for what it's worth I am eager to see Narsil and Herugrim join the ranks.
For me watching it is a bit like watching sport.  I am sure you have all noticed when the Olympics periodically roll around there is a gap of maybe a few minutes, when people sit down to watch the gymnastic or archery, remember they don't quite understand how the sport works, and comment anyway.  The gap between punter and expert is but a few moments of viewing, minuscule.  Tony start talking about the spring steel his got for one piece or another and I nod as if I had the same idea, when in fact I haven't a notion.  Although when Jon Snows Longclaw I did do a little dance when I successfully predicted (or rather guessed) what wood they'd use of the handle.
All in all Awe Me is fantastically entertaining if dangerous fun; just about everything in that workshop can kill you – though Tony and the crew acknowledge that their own brand of wry good humour.  I would not presume to tell anyone else what to do, but it seems to be that this channel is all but tailor-made for fanboys, fangirls, gamers and cosplayers alike.  Speaking for myself I look forward to all the videos to come.