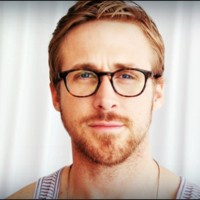 Ryan Gosling, the Canadian star whose film credits of late include modern classics such as Drive and The Place Beyond The Pines, has been hard at work at his directorial début, Lost River. In April, we got some intriguing images of the surreal fantasy-horror, but now we finally have a short clip ahead of the film's showing at the Cannes Film Festival. Please be warned; this is Eleventh Doctor Matt Smith as you've never seen him before!
The synopsis for Lost River reads:
Billy (Hendricks), a single mother of two, swept into a macabre and dark fantasy underworld while Bones, her eighteen-year-old son, discovers a secret road leading to an underwater town. Both Billy and Bones must dive deep into the mystery, if their family is to survive.
Not entirely sure what to make of that, but I do want to see where this goes. Here's hoping Lost River gets a warm reception when it débuts at Cannes on May 20th.