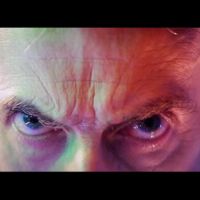 The BBC have confirmed a regular cast member for series 8 of Doctor Who.
Emmerdale's Samuel Anderson will join the Doctor and Clara in the new series, speaking about his casting Anderson remarked, "It's a quintessential part of British culture and I can't believe I'm part of it. It's an honour to be able to work alongside Peter Capaldi and Jenna Coleman and I can't wait to show people how my character becomes involved with such a fantastic duo!"
Series writer Steven Moffat also commented on the casting news: 
"For the fourth time in Doctor Who history, Coal Hill School is coming to the aid of the TARDIS. In 1963 teachers Ian Chesterton and Barbara Wright accompanied the First Doctor. These days it's the turn of Jenna Coleman as Clara Oswald. And very soon now, Sam Anderson as Danny Pink will be entering the world of the Doctor. But how and why? Answers are coming later this year in Peter Capaldi's first series of Doctor Who!"
Samuel Anderson is no stranger to the small screen or big screen having starred as Crowther in The History Boys and guest parts in Death in Paradise, Gavin & Stacey, Midsomer Murders and Bedlam.
Editor-in-Chief, part-time super villain and hoarder of cats. If you can't find me writing, I'm probably in the kitchen!