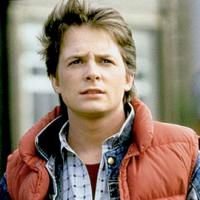 1.21 Giga-whats?!?! 'Back To The Future' The Musical Announced
Great Scott!
Back To The Future the musical has just become a real thing! BTTF.com reports than director Robert Zemeckis and co-writer Bob Gale have been working with Universal Stage Productions on the project to be unveiled in London next year, and if all goes well Broadway soon after.
Little is known of the plot so far – ironically enough the musical makes it's debut in 2015, the 'future' from 'Back To The Future' (hover boards anyone?), – but Gale is promising to avoid retreading old storylines. "The Back To The Future Musical is a project that Bob Zemeckis and I have been exploring for almost ten years," he explains. "We're thrilled to be at last in partnership with a creative and producing team that will create a show that is true to the spirit of the film without being a slavish remake.
"We know the integrity of the material will be preserved in a production that will be a wonderful companion to the Trilogy. We intend to use music from the movie along with brand new songs to make a version of Back To The Future that is fresh, entertaining, and takes advantage of all the amazing things that can now be done on stage. We can't think of a better way to celebrate the 30th anniversary of the film."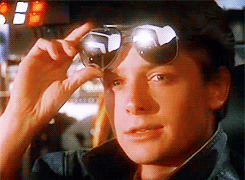 And as for that music? Expect gratuitous amounts of Huey Lewis, with new songs from Back To The Future Part II and III coming from Alan Silvestri and songwriter Glen Ballard, but of course there must be a rendition of 'Johnny B Goode' in there too somewhere.
Broadway big shot Donovan Mannato, who I'm told had success translating 'Ghost' to a musical, will be overseeing the project as producer, with Jamie Lloyd directing. Veteran production designer Soutra Gilmour, is in charge of recreating Hill Valley on the West End stage.
"Rather than attempt to recreate such an iconic movie on stage, we have assembled a brilliant artistic team to discover a unique theatrical language to take audiences on a journey through time in a vibrant, unexpected way," says Lloyd. "The production will include illusions, skateboarding and many other surprises that will capture the spirit of the film but freshly interpret it for a new audience. Steven Spielberg once described the film as a musical and whilst we are incorporating some of the original, exhilarating score and songs, Alan Silvestri and Glen Ballard's witty, infectious and heartfelt new songs are the perfect springboard to tell this uplifting story anew."
With Zemeckis and Gale so integrally involved, fans should have nothing to fear.
"If my calculations are correct, when this baby hits 88 miles per hour… you're gonna see some serious shit."