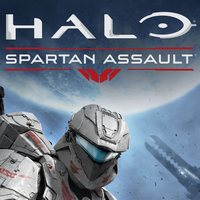 Originally released on Windows 8.1 and Windows Phone 8, Halo: Spartan Assault is coming to Xbox One December 24th. The top down game features over 30 missions and an online co-op mode and takes place between the events of Halo 3 and Halo 4 allowing players to fill the gap in the time-line.
The Xbox One port will run at 1080p and feature new weapons, abilities as well as new achievements. Players who purchased the game for any of the original launch devices will be able to avail of a discounted price for their Xbox One download. There is no Euro price available but it will retail for $14.99 as a new download and $4.99 for those who already own it for their Windows 8 device.
It will also be available for Xbox 360 players but won't launch until late January 2014.
For more information click here!
Editor-in-Chief, part-time super villain and hoarder of cats. If you can't find me writing, I'm probably in the kitchen!