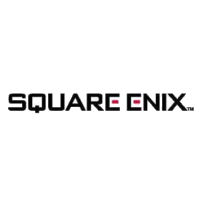 Square Enix is busy these days after just announcing their crowd funding system, 'The Collective', they have announced a cloud gaming system named "Project Flare". Project Flare will stream game software needed directly to computer screens, such as AI, physics and graphics all from another source (Similar to OnLive). In a press report on their official site Square Enix is claiming Project Flare will be "a technological breakthrough in cloud game architecture".
All of this will be done through the power of cloud processing,so all the content will be streamed from a private server straight to you. Square Enix claims it will be cost efficient and scaleable as the game is streamed like a video. Ubisoft has even been enlisted as a partner to the project, so it has a lot of force behind it.
While all of this seems perfectly fine and grand in the scheme of things, there are questions remaining,  how do things like internet quality factor in and with such massive competition like Steam to go against, this project may be destined to the same fate OnLive had.
"We are convinced that our "Project Flare"will open the door for a new era in gaming," said Square Enix Co., Ltd. Chairman Yoichi Wada. 
You can visit the official site here!