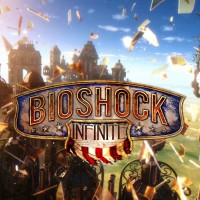 Series creatorof the legendary BioShock, Ken Levine came out on twitter to offer an update on the upcoming DLC as part of the Season Pass.
"DLC Update: We are working on it- have been since the game shipped. Things are going well, but plz understand: game development takes time".

While details of the planned DLC are unknown, a DLC bundle has been released on Steam. "Colombia's Finest" contains are the content included in Pre-Order bonuses and the Special Edition of the game. Which include the games (fantastic) soundtrack, 500 Silver Eagles, Lock Picks, Unique Gear items and a bonus mini-game.
So far, no release date has been given for any of the 3 DLC's in the Season Pass, rumours suggest that it will involve a new story and AI companion.