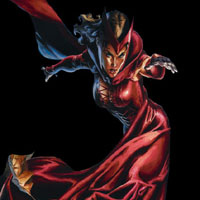 Is Saoirse, Wanda?
Rumours are circulating that the production team behind the forthcoming Avengers sequel have started looking at casting and we've heard them all! Downey Jnr. might not return but he probably will return but in case he doesn't we need a back up Tony and with Whedon tipping us over the edge with hints as to bad guys and saving the baddest bad guy for the grand finale (Thanos) he also spoke of bumping the team roster!
Who though? Well Mr. Whedon spoke a few weeks ago about sibling Avengers and immediately fans jumped to the Maximoff conclusion!
Now it seems an Irish actress has caught their attention and the role of Wanda Maximoff / Scarlet Witch could be going to one of our own…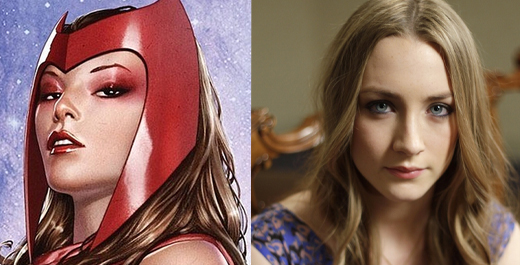 Saoirse Ronan could be donning the red and ruby attire and pulling hexes out of the air if the casting team get their way! The star is best known for her brilliant performance in 'Hanna' and as the voice in Studio Ghiblis 'Arrietty'.
Looking at the above picture I can't help but think she'd be perfect! Now who to cast as her brother? I reckon Tom Felton aka Draco Malfoy could be perfect if cast alongside Saoirse! Thoughts?
Editor-in-Chief, part-time super villain and hoarder of cats. If you can't find me writing, I'm probably in the kitchen!