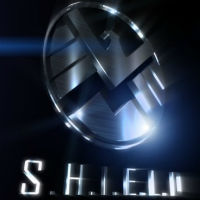 Agents of S.H.I.E.L.D. – First Look
Agent Phil Coulson poses with his SHIELD team as part of a promo image for the show! The show titled 'Marvel's Agents of S.H.I.E.L.D' is directed and co-written by Joss Whedon, his brother Jed Whedon and Maurissa Tanchareon all of whome worked on Dollhouse (extremely underrated television show starring Eliza Dushku!). The show's pilot episode had a seven second leak appear online and vanish just as quickly (no doubt the work of one Mr. Fury!).
First promo clips of the show are set to air this Sunday in the US and we'll keep you posted on any new updates!
Editor-in-Chief, part-time super villain and hoarder of cats. If you can't find me writing, I'm probably in the kitchen!