Trailer – Injustice: Gods Among Us
"What if our greatest heroes became our greatest threat? Injustice: Gods Among Us introduces a bold new franchise to the fighting game genre from NetherRealm Studios, creators of the definitive fighting game Mortal Kombat. Featuring DC Comics icons such Batman, Cyborg, The Flash, Harley Quinn, Nightwing, Solomon Grundy, Superman and Wonder Woman, the latest title from the award-winning studio presents a deep original story. Heroes and villains will engage in epic battles on a massive scale in a world where the line between good and evil has been blurred."
What do you guys think? Now this smacks very much of that not so amazing crossover between DC and Mortal Kombat which saw the likes of Batman and the Joker pitted against Liu Kang and Sonya Blade! It's very rare that I'll return a game but that one went straight back the following day as the controls were clunky and the mechanics for the movies were identical, (Wonder Woman and Catwoman basically did the same moves… because you know that makes sense!) but I've been following Injustice now for a little while and I have to admit my inner DC fanboy is kind of getting excited.
Due out for release in April of this year, an epic campaign is currently running where fans around the world can take part and vote in a deathmatch tournament that follows some of Earths mightiest heroes and deadliest villains pitted against each other.
I like the multi-tiered levels and as long as each character feels different from the next then this will be something to join my collection in the near future! Actually really want that Collector's Edition…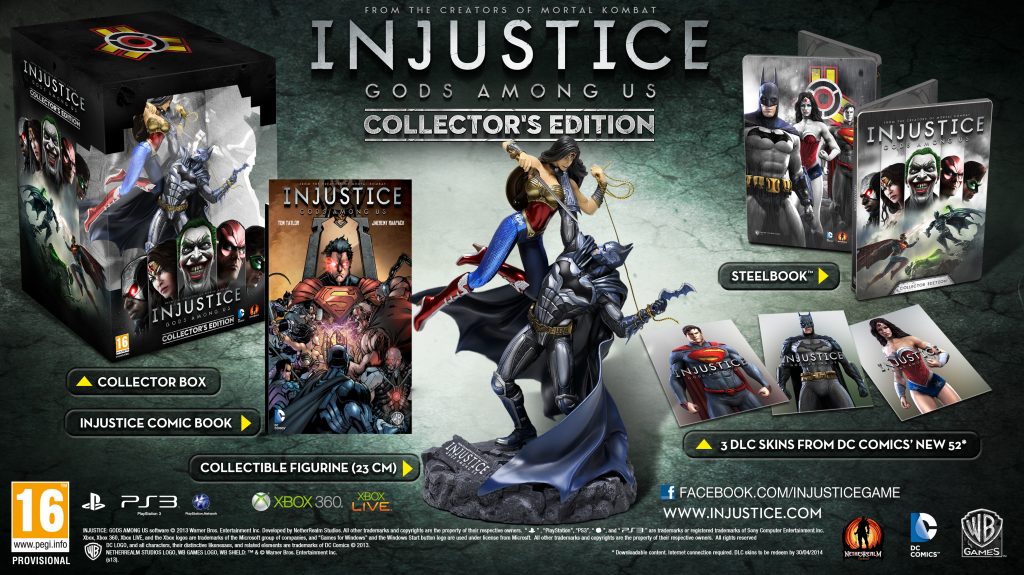 Editor-in-Chief, part-time super villain and hoarder of cats. If you can't find me writing, I'm probably in the kitchen!