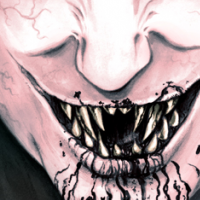 Review: Nestor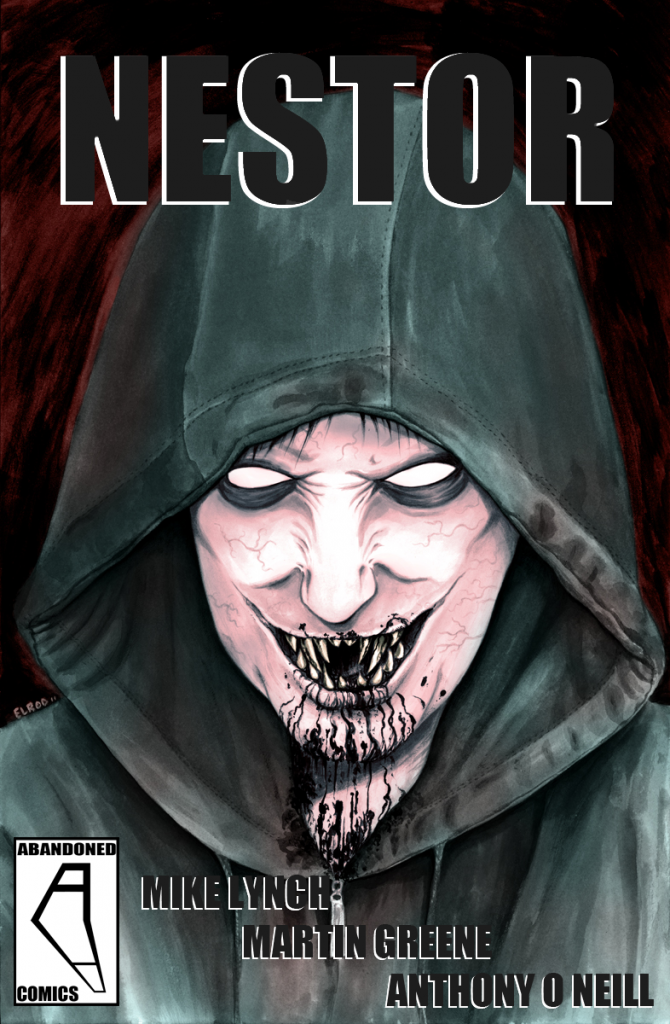 Title: Nestor
Writer: Mike Lynch
Artist: Paul McCallan / Anthony O Neill
Letters: Emily Kenny / Blamblot
Publisher:Abandoned Comics
Price: €3.50
"Our bite is poisonous to humans"
I have had a fascination with Vampires ever since I had my first encounter with Anne Rice and her vampire Lestat. Many years later my obsession for the blood hungry sociopaths still remains strong so when 'Nestor' was dropped on my lap it didn't take me long to rip the pages open and feast on what was inside.
Based on a story by Martin Greene, it's written by Mike Lynch and the two issues feature work by Paul McCallan (Issue #1) and Anthony O Neill (Issue #2), while I might be a little late polishing off my read with this review, Nestor is still going strong on the comic circuit. The first issue was published in May 2012 by Abandoned Comics and it gained a name for itself rather quickly and amidst all the praise it picked up two awards at the ICN Awards, Best Irish Indy Comic and Overall Best Irish Comic.
So with all that behind it before I had the chance to even turn the front cover over, could Nestor live up to all this hype?
We're first introduced to the main character while he goes about his job as a super market attendant, he rents a DVD (Gone with the Wind for the record), grabs a quick drink with a friend before heading home where he finds his whole world has been torn apart. Lying motionless on the floor in his house is an elderly woman, blindsided by his grief he doesn't notice the intruders encroach and before he has time to react properly he's out cold until he wakes up in a hospital with nothing but an insatiable hunger and the desire to seek revenge on those responsible.
It's at this point we learn that Nestor is not human, snapping his broken bones into place, he feeds on his attending doctor before seeking out his friend to take revenge. It's difficult to summarise the plot properly without giving away too much so I'm going to have leave it there.
The events of Nestor are split into two issues despite it all occuring in one night, the death of the old woman, the path of revenge and carnage and the awakening of old inner demons. One night written and drawn across fifty four pages could make for something very rushed and hurried, in cases like this typically the people behind the work tend to cram too much in, forget/drop other parts midway and then scramble some sort of ending together with the remains… that doesn't happen in Nestor. Yes, the pace of the comic is rather quick but it ties in very well with the rate at which Nestor's life is turned upside down and how quickly he descends down the dark path, one he knows he may not be able to turn away from again. Lynch masterfully records the events to a believable scale of time, giving enough detail, teasing us with open questions and wrapping it all up in a neat little package of 'What?! That's it… but I… I need to know more'.
His take on the centuries old vampiric creature is refreshing, Nestor is likeable without being completely psychotic or a total whinger, he is afterall, just some guy who works in a shop, who as a victim of a tragedy loses grip and self-control and unleashes a darkness he'd tried to lock away to avenge someone he loved and lost.
So it's all gravy, or bloody in this case? Mostly!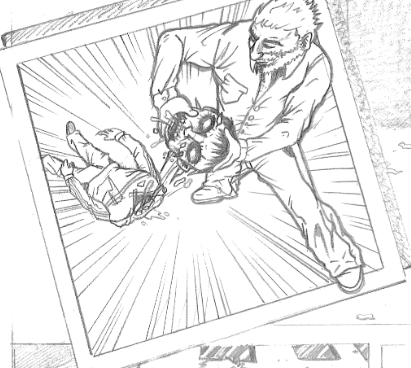 With two different artists working on Nestor it's interesting to see how they both picked up and interpreted the world Lynch writes about. McCallan's version Nestor is clean and simple with tidy lines and simple details contrast that with the second issue where the reins are handed over to Anthony O Neill. Lines are thicker, darker and we get an overall gorier telling of the events. Now it can be assumed this is done on purpose,  O Neill's Nestor is at the height of his frenzy and the artwork reflects this, where McCallan's is neat and simple, O Neill's is messy and blotted. The cover for issue two (see above) is contributed by Robert Elrod, a terrifying hint at what awaits Nestor inside.
Hype can often be a killer, with so much buzzing about the books, expectations can run high and if the product can't hold it's own when you (finally!) get round to reading it then you can be left more disappointed than if you'd heard nothing and gone in without any expectations. This does not happen to Nestor, it becomes very clear why people were/are so excited about it, to compare it to other work, it's like a cross between 'Underworld' and '30 Days of Night', a story filled with nightmares and intrigue!
Where Nestor ends we can only hope that Lynch will return to it someday as this reader has been bitten and needs more to survive!
Nestor is available to buy online, here!
Editor-in-Chief, part-time super villain and hoarder of cats. If you can't find me writing, I'm probably in the kitchen!