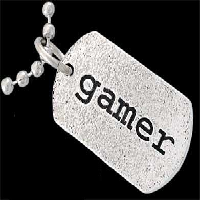 It's been another interesting week in the Irish charts, last week Fifa 13 managed to crawl back up to the number two spot and has held onto it but Call of Duty Black Ops II has pipped it to the number one spot. Hitman Absolution enter's the charts at a respectable number three spot. Lego Lord of the Rings however takes it's place in the thirteenth spot in the charts.
With Christmas so close, we'll start to see some serious shakeups in the charts so brace yourselves, gamers as we'll soon find out what game can claim the rights to the biggest selling game of the Holiday season!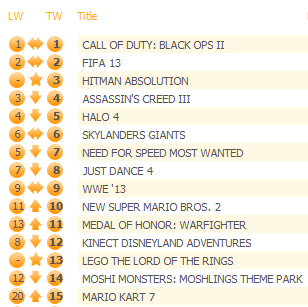 Chart information sourced and credited to GfK Chart-Track. Permission obtained.
Editor-in-Chief, part-time super villain and hoarder of cats. If you can't find me writing, I'm probably in the kitchen!