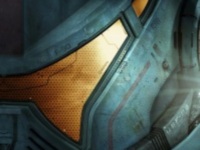 Like many creators Comic-Con is a a great place to reveal things, Guillermo del Toro revealed something that made me personally a lot more excited than I should be on a Monday morning. A Banner, Poster and plot details of his new movie Pacific Rim. Check it out below.

Okay so here is what we know, It's going to be a giant monster vs. giant robot movie, starring  Charlie Hunnam, Rinko Kikuchi, Idris Elba, Max Martini, Rob Kazinsky, Clifton Collins Jr. and Diego Klattenhoff.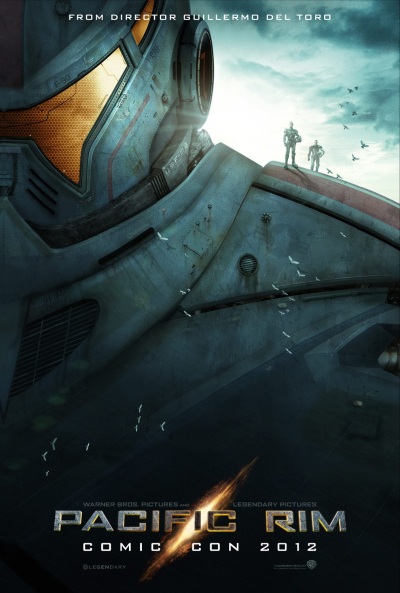 In the movie giant monsters start rising from the see sea, they are called Kaiju (Yes they called them Kaiju), this starts a conflict that costs untold numbers of lives and using up all of humanities resources. To combat these creatures giant robots called Jaegers ( I know right!) which need two pilots connected via a neural link. But even these amazing Jaegers are proving all but useless against the Kaiju. Humanity has no choice but to turn to a washed up former pilot (Charlie Hunnam) and an untested trainee (Rinko Kikuchi) who are the only ones who can pilot a  legendary but seemingly obsolete Jaeger from the past. Can they be our last hope?
Release date is scheduled for July 2013.