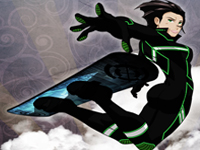 What do you get when you combine DDR tournaments with free arcade games, snacks and drinks? One of the best events ever! Once again the Arcade and ArcadeCon are challenging you to a DDR fight to death where only one dancer can win – do you have what it takes to beat last years champion Nikki Smith? On top of all that the amazing people over at Century City will be switching some other games to free play and there will be drinks and food (while stocks last).
Before that however there will be a Scavenger Hunt taking place! For more details about the hunt click here: ArcadeConMania
Below you'll find the rules for the DDR Tournament taking place in Century City Arcade, Parnell Street, Dublin from 3pm!
RULESET
2 opponents will play simultaneously to the following;
 
Player 1 will be decided by rock,scissors,paper
Player 1 will decide the first song
 
Player 2 will decide the second song
 
The 3rd song will be decided by hitting "Random"
 
Any form of dangerous physical contact between players will result in a disqualification for the offender.
 
No thrash talk is allowed. We're there to have fun, make friends and above all else the Arcade believes in good sportsmanship!
 
Show-boating is allowed, however no stunts or moves which may harm another player or damage the machines are permitted. This will result in an instant disqualification. 
 
Using the bars is permitted, but looks uncool!
 
The winner will be decided by whomever has the highest score at the end of the song. Whoever has the highest score will take one point. Whoever has 2 points will advance to the next round. All 3 songs must still be played.
 
All songs will be played on the Normal/standard difficulty.
 
Difficulty may be raised if requested by both players.
 
No player can pick the same song twice during this tournament, this rule is in place to prevent easy wins. This will be recorded by the tournament administrator.
 
Players will have 2 minutes to report to the DDR Machine once their name is called. Failure to report to the machine will result in a disqualification. If a bathroom break is needed, please inform the tournament administrator, or let a member of ArcadeCon Staff know, so it may be passed on.
You can RSVP to the event over on Facebook and keep up to date with any rule changes or announcements
just click here!
Editor-in-Chief, part-time super villain and hoarder of cats. If you can't find me writing, I'm probably in the kitchen!