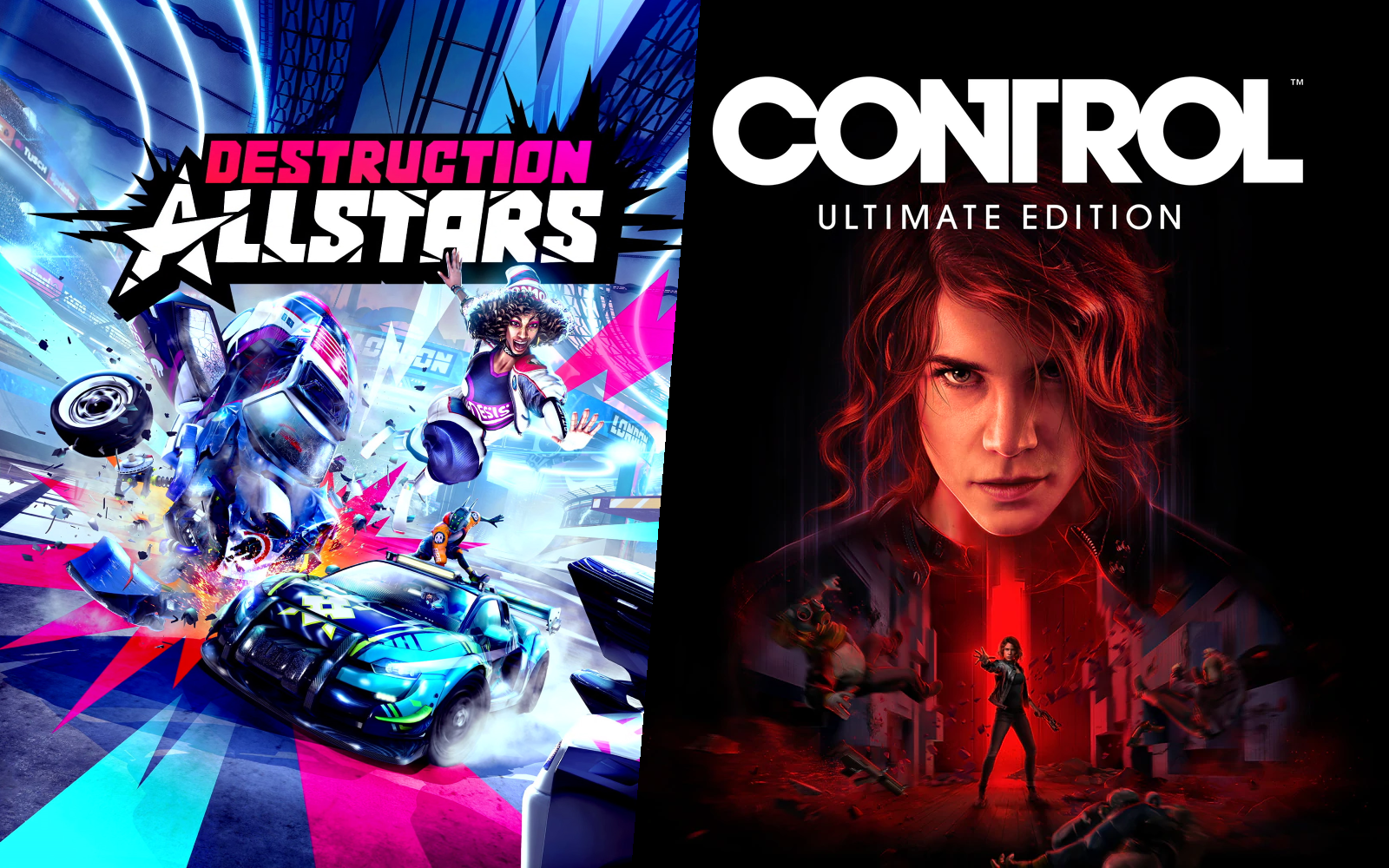 Brand New PS5 Title Joins February's PS Plus
February brings some heavy hitters, to PlayStation Plus subscribers. Get access to the brand new car combat title, Destruction AllStars, which launches on February 2nd. This title is an exclusive game for PS5.
PS4 players will get access to Control: Ultimate Edition and the charming PlayStation exclusive, Concrete Genie. 
Destruction AllStars
Pick one of 16 superstar competitors, then leap into four game modes, using timing, tactics and skills to cause carnage behind the wheel or create havoc with your parkour skills. Check out the recent State of Play below, for more information
The title will be available on PS Plus for two months, joining February 2nd – March 1st 2021.
Control: Ultimate Edition
From the creators of Max Payne and Alan Wake, comes Control. Available as the PS4 & PS5 version, master supernatural abilities and wield a shape-shifting sidearm in this third-person action-adventure. Discover the secrets of the mysterious Federal Bureau of Control
The Ultimate Edition includes the base game as well as The Foundation and AWE expansions. The PS5 version will use the console's Game Help feature for hints and walkthroughs to help you solve puzzles. There will be DualSense integration too, along with visual upgrades, like ray tracing and 60 FPS performance modes. 
Concrete Genie
This creative and charming adventure, sees you use a magic paintbrush and return the polluted town of Denska to its former bright and bustling seaside self. The vibrant PS4 exclusive also has a PSVR mode. 
February's PS Plus Titles
Destruction AllStars (PS5) – February 2nd – April 5th
Control: Ultimate Edition (PS5 & PS4) – February 2nd – March 1st
Concrete Genie (PS4) – February 2nd – March 1st
Don't forget to pick up January's titles before February 2nd. These titles include:
Maneater (PS5 version)
Shadow of the Tomb Raider (PS4)
Greedfall (PS4)
Which of this month's games will you be checking out first?