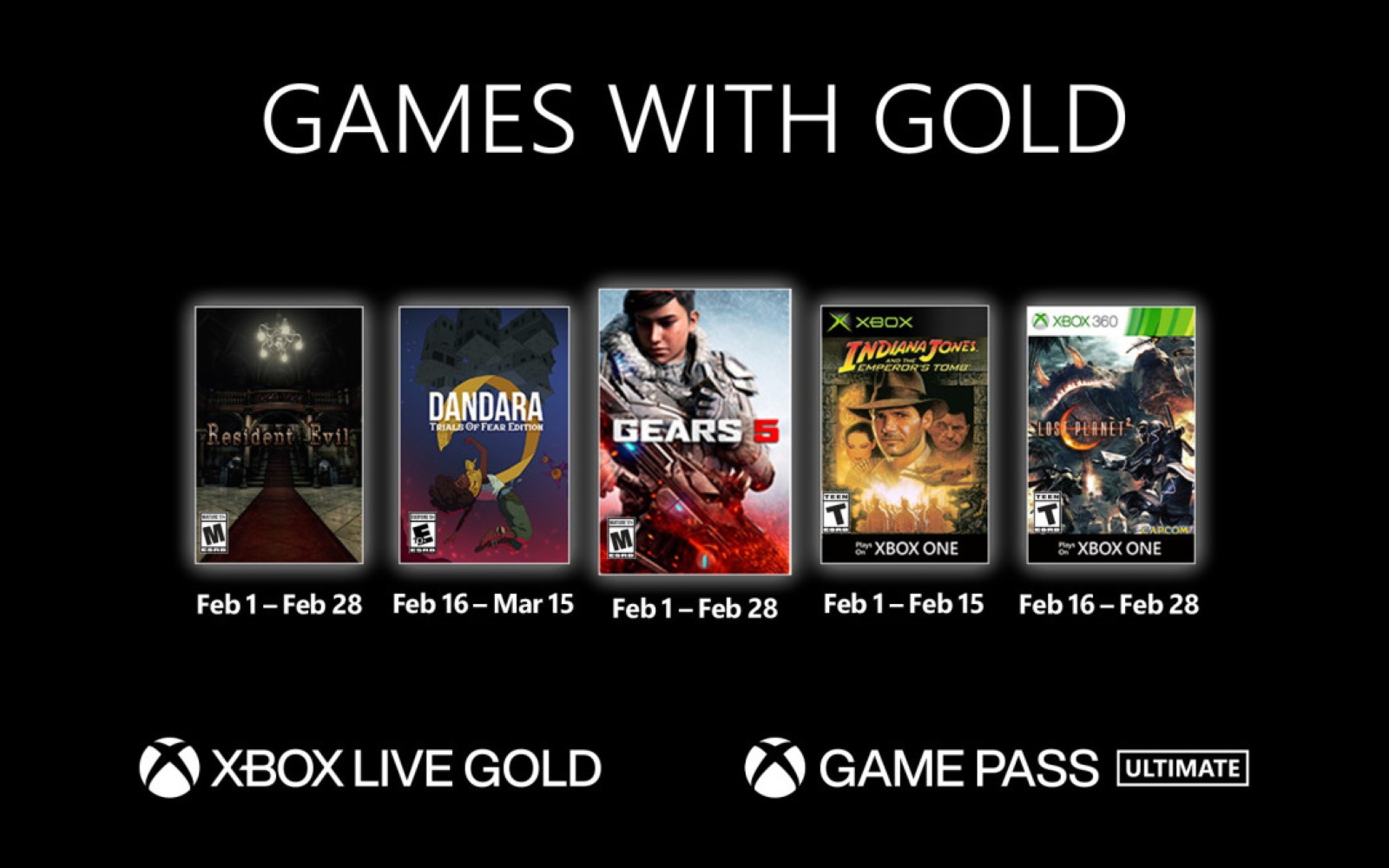 In recent months, Xbox's Games With Gold have been lacking any real punch, but February as some decent titles coming to subscribers. Included is the remastered version of survival horror masterpiece, Resident Evil remake. The latest title from the in-house Gears of War series, Gear 5, is also free. Here are all the five titles and when they become available.
Gears 5 – Available February 1st to 28th (Xbox One)
Resident Evil – Available February 1st to 28th (Xbox One)
Dandara: Trials of Fear Edition – Available February 16th to March 15th (Xbox One)
Indiana Jones and the Emperor's Tomb – Available February 1st to 15th (Xbox 360)
Lost Planet 2 – Available February 16th to 28th (Xbox 360)
As always, all the above titles work on Xbox One and Xbox Series X|S systems, thanks to backwards compatibility.
 Xbox Live Gold
Microsoft also gave an update on the pricing of their Xbox Live Gold service, via a recent blog post. In a brief moment in time, the price of Xbox Live Gold was being raised, new pricing will be 1-month for $10.99, 3-months for $29.99, and 6-months for $59.99, or your local market equivalent. This was later amended, with the price remaining at $9.99 for 1-month, $24.99 for 3-months, $39.99 for 6-months and $59.99 for retail 12-months, or local equivalent.
They will, however, be updating their platform to allow all free-to-play games, to be played without the need of an Xbox Live Gold account. This has been a frustrating wait, as players of the likes of Call of Duty: Warzone for Fortnite, needed the subscription service
For free-to-play games, you will no longer need an Xbox Live Gold membership to play those games on Xbox. We are working hard to deliver this change as soon as possible in the coming months.
What will you be checking out in February, from the Games With Gold titles?