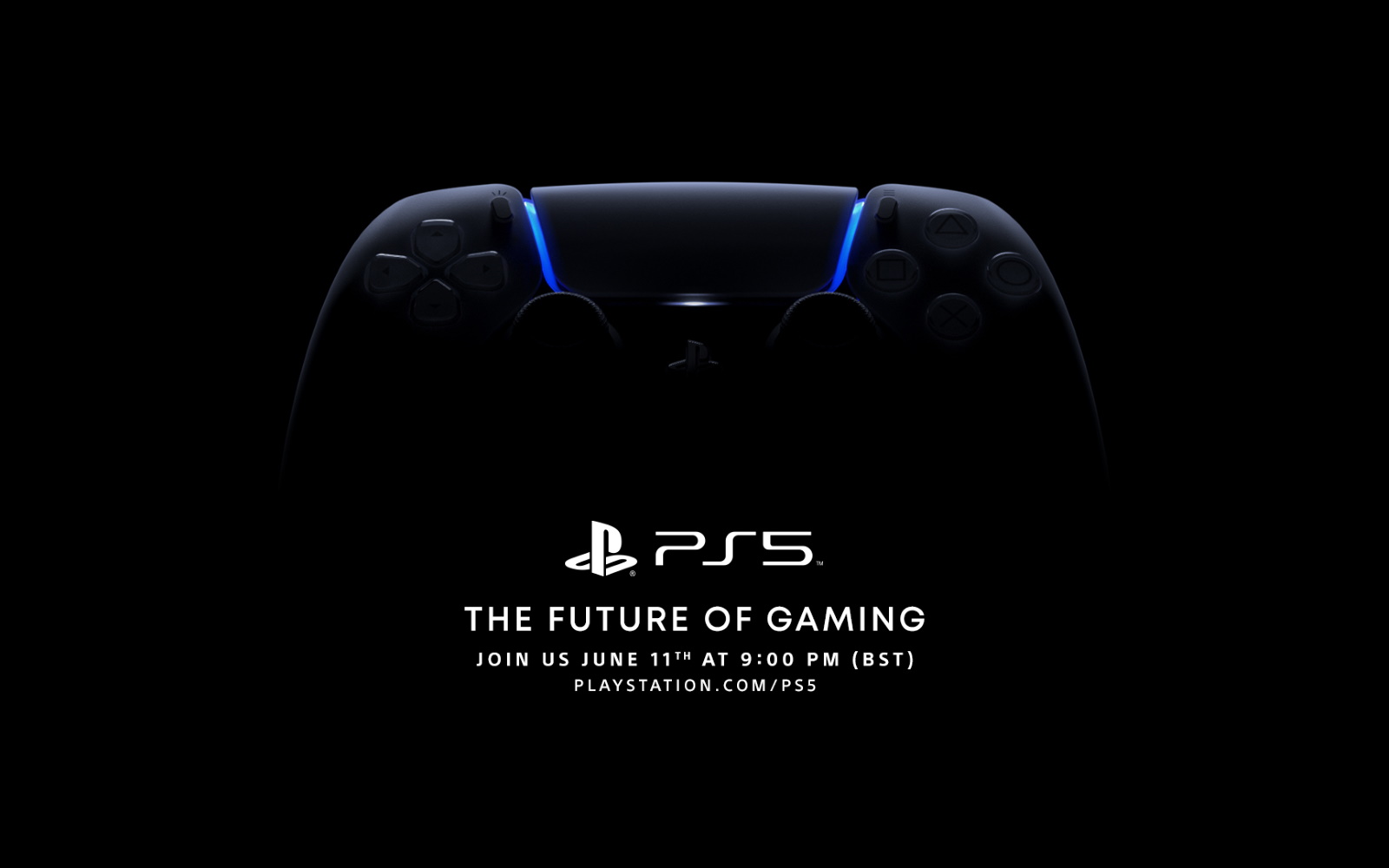 [Update] PS5 Gaming Event Coming This Week. What Could We See?
[Update -June 11th] – Here is a link to tonight's PS5 Future of Gaming event. Will you be tuning in tonight at 9pm Irish time? Check out what I think we might see from PlayStation Studios during the event below.
[Original – June 9th] – Sony have announced the rescheduled date for their upcoming PS5 The Future of Gaming event and it is later this week on Thursday 11th June at 9pm Irish time. It will be a digital showcase of the games coming to PS5 and we suspect it will focus on as much gameplay as possible.
Here are a personal list of games that may be shown off, broken down into 1st party studios and 3rd party titles. You can skip to a particular section, by clicking the desired link. (Please note: this is a list of possible titles we might see on the day).
PlayStation Studios
1st Party Games
Games By PlayStation Studios
Bend Studio
Bend have recently celebrated the first year anniversary for Days Gone. A solid open world title, that sees you take on the role of Deacon St. John. It is set in a post-apocalyptic Oregon several years after a global pandemic. It had a solid combat and crafting system, along with a pretty scary and tension inducing enemy horde system. It is safe to say a sequel is in the works. I don't believe it as a launch title, but maybe for a 2022 release and a snippet of the next title could be shown at the event.
Likelihood of appearance – 5/10
ForwardWorks
Sony's mobile division, not sure if we will see a title from them at the event, but we may see some companion pieces to existing PlayStation brands.
Likelihood of appearance – 1/10
Guerrilla Games
The home of Killzone and the multi-award winning Horizon Zero Dawn, Guerrilla have had a decent amount of time since their last title. I sense the will be releasing a launch title for the PS5 and they are big enough to be working on several titles. My bet, launch title will be a shooter, possibly Killzone or a SOCOM revival and Horizon sequel in 2021.
Likelihood of appearance – 10/10
Insomniac Games
Insomniac are a hard working studio, with several teams making titles for multiple platforms, before their Sony acquisition. With huge success of the PlayStation 4 exclusive Spider-Man, which sold over 13 million copies, is sure to be getting a PS5 sequel, but I believe it wont be until late 2021. My money is on Ratchet & Clank sequel for launch and a return to the Resistance franchise in some way.
Likelihood of appearance – 10/10
Japan Studio
Japan Studio have worked on many titles as sole developers and in collaboration with others studios, including The Last Guardian, Everybody's Golf and Knack. They are very likely to have something for the PS5 launch window, if not launch day itself. Some sort of interaction platformer is a high possibility, maybe a Patapon sequel or Knack 3. But I would like to see the return of Ape Escape!
Likelihood of appearance – 7/10
London Studio
London Studio have been making some good titles over the years, but are mostly based on PlayStation's interactive or peripheral titles such as the Singstar franchise, PlayStation VR Worlds and Blood and Truth. It is unclear if PS5 will support PSVR, but if so, I can see London Studio not appearing in this showcase and are working on another PS4 title. A new Singstar may appear for PS5 down the line.
Likelihood of appearance – 2/10
Media Molecule
Dreams has been Media Molecule's focus for many years and since its release, there has been plenty of updates and community events pushing the title. With PlayStation 4 games said to be backwards compatible with the PS5, I do think a Dreams will be expanded to PS5. It will be an enhanced version, that takes advantage of the PlayStation 5 power, but levels made will be cross-compatible.
Likelihood of appearance – 7/10
Naughty Dog
One of Sony's prized teams in recent years, Naughty Dog are set to be releasing The Last of Us Part II on June 19th, but have a big enough team to be working on something. I don't believe there will be a launch title from team. I see a return to the Jak & Daxter series. Whether that's from Naughty Dog is the question.
Likelihood of appearance – 3/10
Pixelopus
The Concrete Genie and Entwined developers are certainly a possibility to appear. An original platformer is likely. Launch window could be likely or a mid-2021 title.
Likelihood of appearance – 6/10
Polyphony Digital
The Gran Turismo developer have been a powerhouse of technical excellence and a car game is a great way to showoff the potential power of your console. With lighting, weather effects and detail of cars, mixed with a solid framerate and resolution, a new Gran Turismo is a dead cert in my book. Polyphony have been building detailed models and a pipeline to bring them to a new platform for years, so their development turnaround is likely to be set for a Gran Turismo 7 launch on PlayStation 5.
Likelihood of appearance – 10/10
San Diego Studio
MLB The Show 21 to be shown off for PS5. Due to a new licencing agreement, MLB The Show 21 could also be coming to Microsoft and Nintendo systems. Whether San Diego Studio will be doing the ports is unknown at this time, but Sony holds the licence and declared a multi-year and multi-platform deal with MLB & MLB Players Association, to continue development.
Today @MLB, @MLB_Players, @SonySanDiego and @PlayStation announced multi-year, multi-platform video game partnership extensions @MLBTheShow. pic.twitter.com/PEGIRSNUSK

— MLB Communications (@MLB_PR) December 10, 2019
San Mateo Studio
A team that has worked on multiple Sony franchises over the years, the team have acted as a co-developer studio. I can see them reviving an old franchise in a Syphon Filter or a Jak & Daxter sequel. If not, they may be working with another PlayStation Studio. My gut tells me Resistance is coming back, so a partnership with one of the Insomniac teams has an outside chance.
Will they be spotlighted as the main team of a new title? We will have to wait and see.
Likelihood of appearance – 3/10
Santa Monica Studio
A new God of War is almost a certainty. Not for launch day, but may appear on the showcase. They have several projects put on hoild or canceled, so a new IP is possible from the studio
Likelihood of appearance – 9/10
Sucker Punch Productions
With Ghost of Tsushima about to release in July, Sucker Punch are no doubt working on a PS5 title. Their inFamous series was popular on PS3 & PS4 and their stablemate superhero game Spider-Man from Insomniac proved very popular. A possible inFamous reboot perhaps in 2021-22? I don't believe they are planning to appear on Thursday at the event.
Likelihood of appearance – 4/10
Unannounced San Diego Studio
This new studio has been gathering top talent over the past two years or so and are rumoured to be making a new Uncharted title.
Likelihood of appearance – 9/10
1st Party Games
Demon Souls Remake
Bluepoint Games have been working on a Sony owned IP. It's all but official that it is Demon Souls. Bluepoint will be there. That is a given.
Likelihood of appearance – 10/10
PlayStation All-Stars sequel
A sequel to the fighting game made by an internal studio could be on the list, but with a close relationship with Capcom for games like Street Fighter V, why not get one of the best studios for fighting games to make it?
Likelihood of appearance – 5/10
Housemarque Title
Housemarque have had a launch day or window title on PS3, PS Vita & PS4 and suspect they will be on board for another title exclusive to the next generation of PlayStation platforms. Housemarque CEO Ilari Kuittinen reveled in 2017 that their next title won't be in the arcade shoot 'em up genre.
Likelihood of appearance – 7/10
3rd Party Titles
Although we all can't wait to see what games will differentiate PlayStation 5 from the competition, the 3rd party titles are set to grow and evolve too, thanks to the new hardware. These may be multi-platform games, but plenty of huge titles will be coming out this year at launch. Here are a few titles I think could be shown off.
Madden 21/FIFA 21 – EA have their own event on June 18th. Expect a brief appearance
Call of Duty 2020 – Activision are no doubt launching on the next-gen consoles. Treyarch are in charge of the new title, which is believed to be set during the Cold War.
Ubisoft have an event coming in July. A possible partnership and appearance of Rainbow Six Siege or Quarantine, along with Gods and Monsters.
Quantic Dream are set to self-publish their future titles. After having a relationship with Sony for many years, the last game was Detroit: Become Human releasing in 2018. I do see them announce their next game during a PlayStation event.
Outriders has been given some gameplay reveals lately and the Square Enix title might appear on the showcase. But there has been a long absence of a certain franchise. Could Final Fantasy XVI be announced for PS5 and launch alongside it?
Rumours have Konami partnering up with Sony to make a new Silent Hill. I hope that is true!
We could play the guessing game for hours, but what are you excited to see and what PlayStation property or studio are you looking forward to here from during PS5 The Future of Gaming event? I believe it will be a future event where we see the hardware around late July/early August, and think their focus is on the games for now.
Watch it live across all of PlayStation's social channels on Thursday 11th June at 1pm PDT / 9pm BST / 10pm CEST. Facebook, Twitter, Twitch, YouTube.