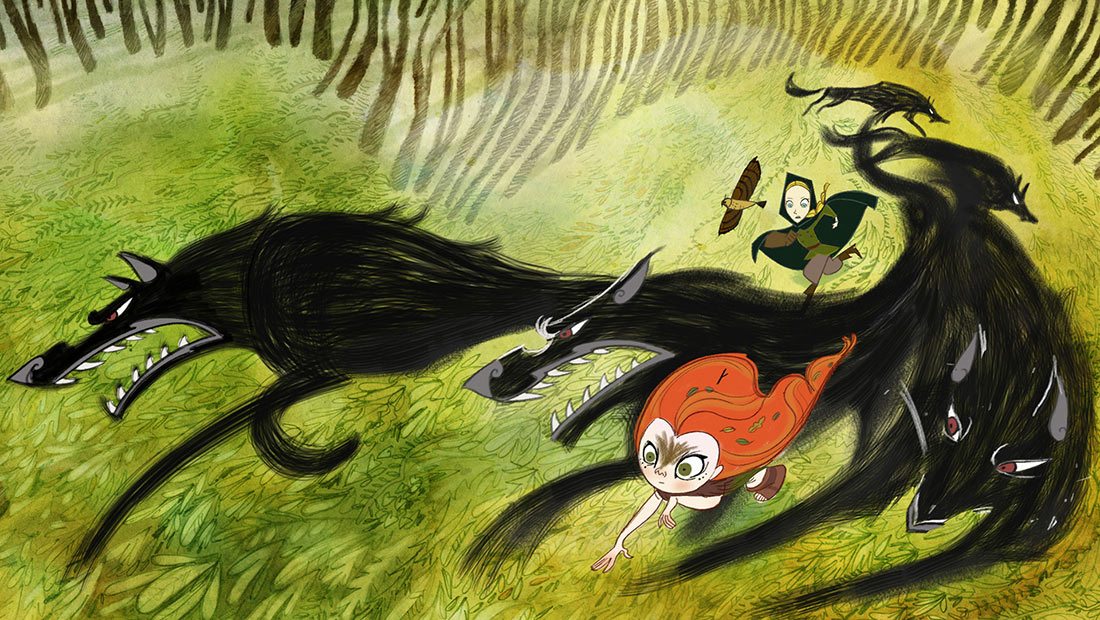 Tech giant Apple has confirmed a deal with Kilkenny animation studio Cartoon Saloon for the rights to a movie in the works called Wolfwalkers.
A new frontier
It looks like Apple is looking to expand from smartphones and has set sights on the film industry.
Targeting Netflix and Amazon, Apple has a budget of $1bn to develop its own content to become a real contender. It's also been reported on Bloomberg that Apple has already closed two deals for this week.
Cartoon Saloon Studio
Paul Young, Tomm Moore and Nora Twomey formed the Kilkenny based studio in 1999.
Cartoon Saloon received a nomination for an Academy Award in 2010 for The Secret of Kells and in 2015; it also garnered a second nomination for Song of the Sea as well as a nomination for Breadwinner earlier this year.
The company's Emmy-nominated pre-school series, Puffin Rock, is already on Netflix.
Wolfwalkers deal
Word of the deal circulated in early June and Moore confirmed it earlier this week:
It's Official: Apple Has Picked Up Rights To Cartoon Saloon's 'Wolfwalkers' https://t.co/E18WpSJq3t

— tomm moore (@tommmoore) September 10, 2018
Set to be released in 2020, Wolfwalkers will star Sean Bean. The movie tells the story of a young hunter named Robyn who travels to Ireland with her dad to wipe out the last pack of wolves. However, Robyn discovers the world of the Wolfwalkers after meeting Mebh and soon she becomes what she came to destroy.
Wolfwalkers will have a distinctive graphic look and we definitely look forward to seeing it.
Apple is also understood to have acquired the rights to a nature documentary called The Elephant Queen that will be narrated by Oscar nominee, Chiwetel Ejiofor.
What do you think of this news? For or against? Let us know in the comments!