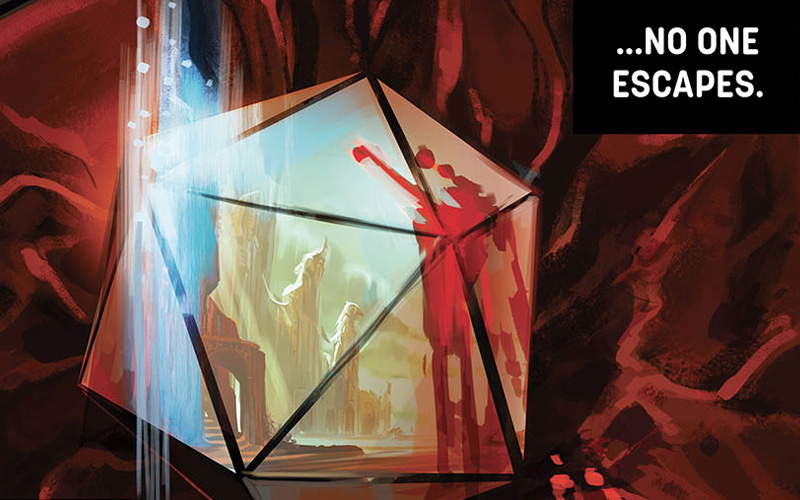 Be still my DnD loving heart! Kieron Gillen is launching a new comic book series called DIE.
Gillen is perhaps best known for co-creating The Wicked + The Divine. This new project sees the writer teaming up with Stephanie Hans. The duo worked together on TWTD in the past.
Hans has a captivating style in her artwork and Image Comics are pegging it as a "Jumanji with goth sensibilities".
DIE tells the story of six friends who vanish while playing a role-playing game. They suddenly reappear two years later without warning and are changed by the experience. Now as adults, their past has come back to haunt them.
Speaking to The Hollywood Reporter Gillen said:
"I suspect DIE is going to sit a little apart from most of it, especially the comics. Most of the D&D comics either are straight satires or leaning into the fun and games of those memories. We're a lot bleaker. It's me, so it's still playful, but I take fantasy games as seriously as I take pop music and this is a product of that."
Hans reiterated the sentiment and remarked about her past experiences as a tabletop player "…when I was still role-playing, I used to describe an RPG as a beautiful story that you create as a group. In a way, we have come full circle".
DIE launches in December this year, so get your pull lists ready! Check out some released images of the comic below:
Editor-in-Chief, part-time super villain and hoarder of cats. If you can't find me writing, I'm probably in the kitchen!