'Asgardians Of The Galaxy' Lineup Announced By Marvel
Move over, Guardians, there's a new gang in town.
Marvel Comics has announced the character lineup for their upcoming title, Asgardians of the Galaxy. The series is a spin-off of Infinity Wars and will be written by Cullen Bun and feature art by Matteo Lolli.
A couple of days ago, Marvel released a cryptic teaser that hinted at the new team. Supposedly, the Asgardians of the Galaxy will replace the Guardians once they are "no more".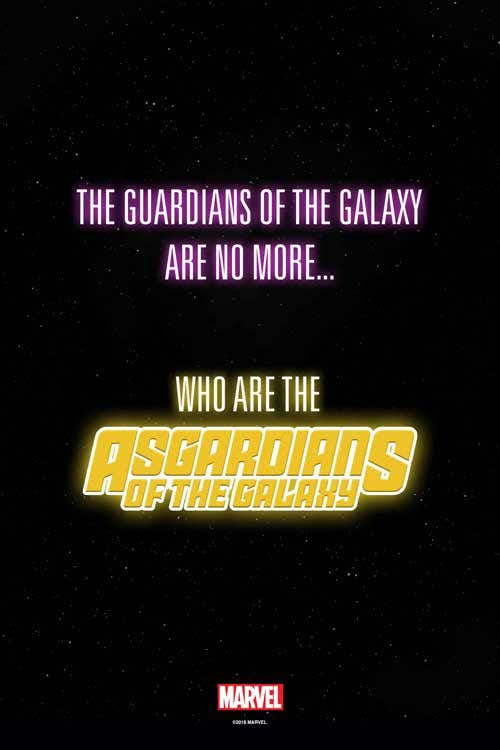 The official lineup is as follows: (via Comicbook.com)
Angela, half-sister of Thor
Valkyrie – and the human who shares her form, Annabelle Riggs
Skurge the Executioner, freshly returned from Hel
Throg, the mightiest frog of thunder (we're serious)
Kevin Masterson, the boy who took his father's mace to become the hero Thunderstrke
Destroyer, the Asgardian armour built to take down Celestials – its wielder is currently unknown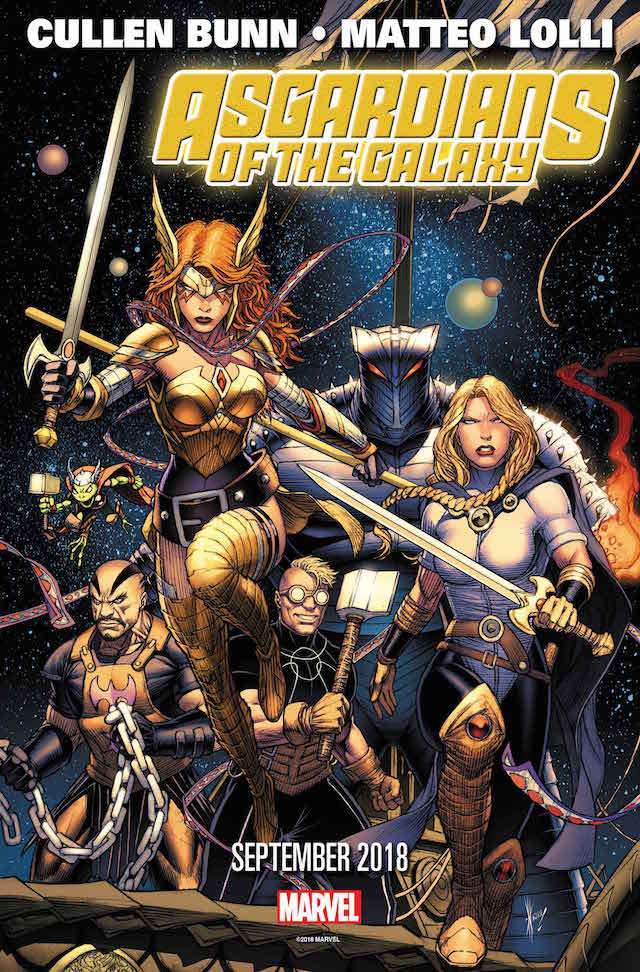 Two of the characters have already made it to the MCU; Skurge and Valkyrie. You'll remember that Skurge (played by Karl Urban) was Hela's henchman and executioner in Thor Ragnarok. Valkyrie, too, was a main character in the third Thor film, played by the amazing Tessa Thompson.
In the comics, Valkyrie traditionally has a different look (above) to Thompson, but if you're sickened you won't see our beloved Tessa in Asgardians, check out Exiles. The roster of characters in the Exiles (2018) series is made up of alternate reality versions of Marvel heroes, and in January Valkyrie was announced as the fifth character. And she looks exactly like her Thor 3 counterpart! Issue one came out in April, so get your butts to your local comic store. Pronto!
As for the rest of the cast, we'd have liked to see a TOUCH more diversity. We'll try to optimistic, but the cover is fairly uninspiring (everything seems very… beige). The Exiles cover below, however, screams fun!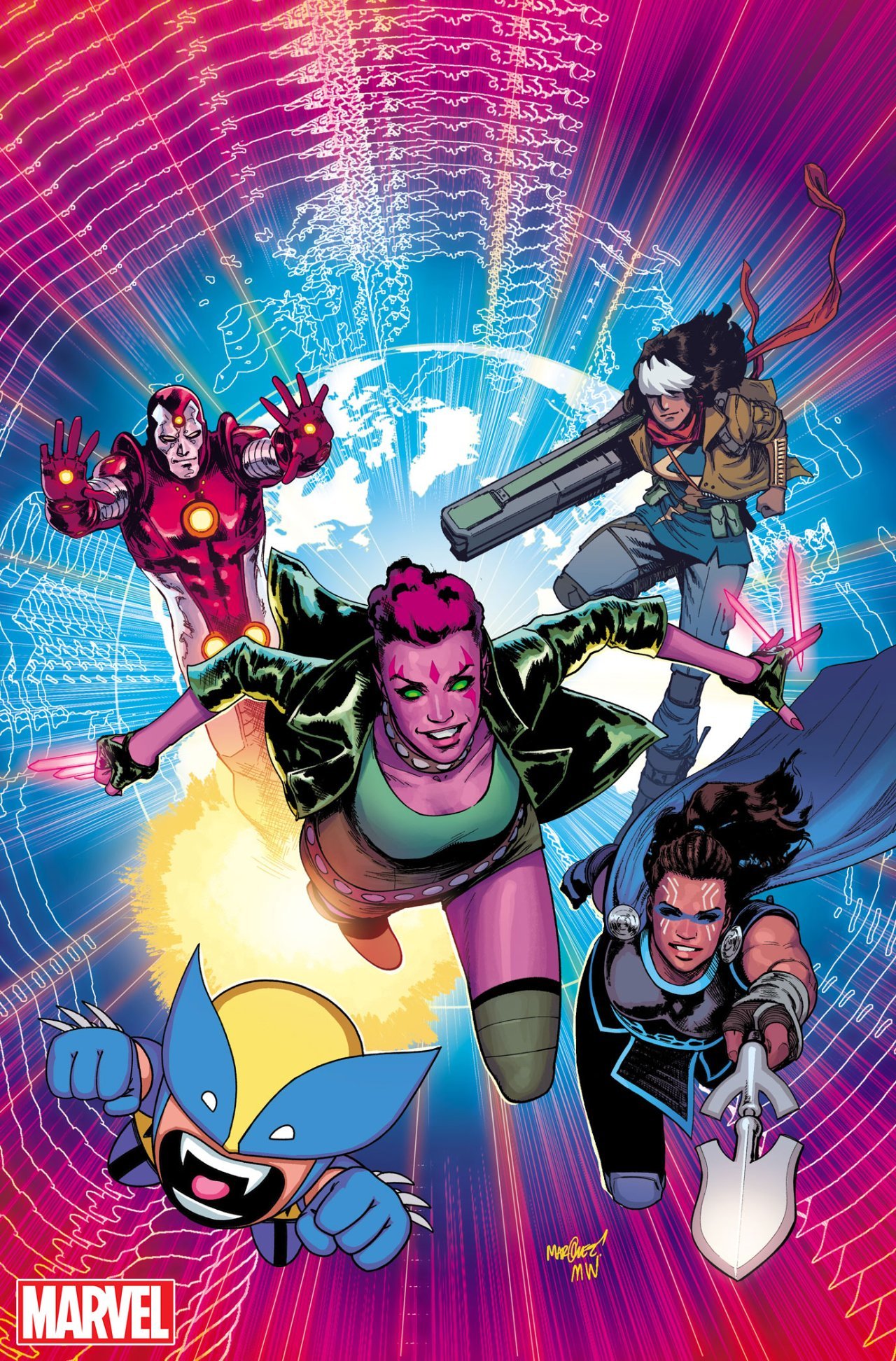 Asgardians of the Galaxy will be in stores in September.
Are you excited about Asgardians? Do you read Exiles? Let us know in the comments!