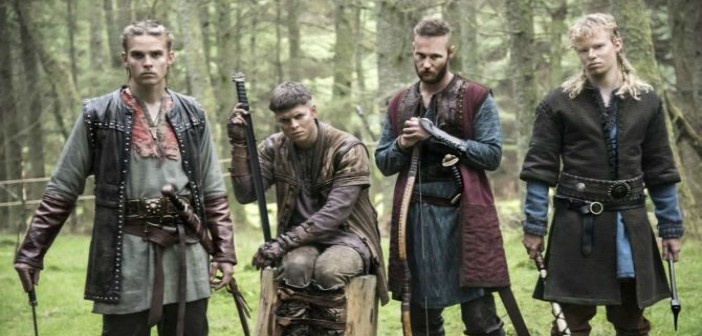 Vikings Renewed For A Sixth Season
Vikings has garnered more and more popularity since its first season. The announcement that the show will return for a sixth season, ahead of the release of the fifth season this November, is no surprise.
The show's fifth season will reportedly focus more-so on other characters. Here is what History's executive vice president of programming, Eli Lehrer, had to say about the upcoming season:|
"'Vikings' has creatively sailed to monumental lengths. The series has evolved from early raids in England, to the heart-stopping death of Ragnar Lothbrok, to the fierce battles of the Great Heathen Army, and now we'll see the sons of Ragnar exploring and conquering the known world. Michael Hirst has only scratched the surface of his epic saga. We look forward to continuing our partnership with one of the greatest writers in this era of Peak TV and entertaining our viewers with 40 new episodes over the next two seasons."
Check out the trailer below!
Here is what series creator, Michael Hirst had to say about the renewal of a sixth season:
"It has been my pleasure and my privilege to work with History and our partner MGM over five seasons and 69 episodes of 'Vikings'. Now we are ready to begin production of a 20-episode Season 6 that will deliver a huge and unexpected revelation to our audience. There are many reasons why I love this show, not least for the commitment and creativity of everyone involved in making it, but perhaps even more important is the spirit that drives this production – one of the happiest, most collaborative and most authentic productions I have ever been involved with. And so we sail on."
Knowing the show will continue beyond the upcoming season can leave fans hopeful and open for much speculation and excitement as to where Vikings will take us next!
Looking forward to more Vikings? Let us know in the comments below!
Doing a little of this, a little of that. If you see me holding a camera, run!