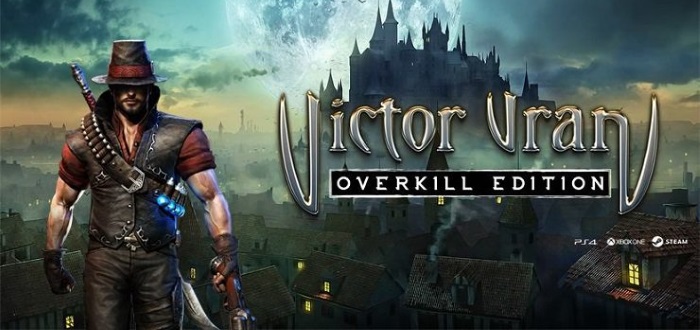 Wired Productions Store have launched their online store alongside the Victor Vran: Overkill Edition Collector's Edition featuring Motörhead. Victor Vran, which is developed by Haemimont Games, is a must-have game for any dedicated Action RPG fans or Motörheadbanger. The edition contains officially licensed merchandise and exclusive Motörhead Through the Ages goodness.
Overkill Edition features brand new content and visual enhancements alongside outstanding performance at 60fps. Two new content expansions included in the Overkill Edition are the ethereal Fractured Worlds, a challenging and empowering new chapter in the story of Victor Vran, and Motörhead: Through the Ages, a wild, heavy metal adventure inspired by, officially endorsed by and starring the loudest band in the world.
Become Victor, hunter of demons. Forge your own hero on a quest to liberate the cursed city of Zagoravia. Vanquish the servants of darkness, as you battle with the burdens of a life left behind. You will require great skill to defeat your enemies. Look your very best and reinforce your play style with a monumental arsenal of powerful weapons, game-changing outfits, wicked demon powers and fate-binding destiny cards.
Redefine how you play at any moment, even in the heat of battle. Modify your demon slaying loadout as you dodge deadly attacks, leap from towering locations, and crush the skulls of your foes.
Fedora or no fedora, you decide!
Victor Vran: Overkill Edition releases on June 6 2017 on PS4, Xbox One and Steam. For more information, check out the game's Facebook or Twitter.