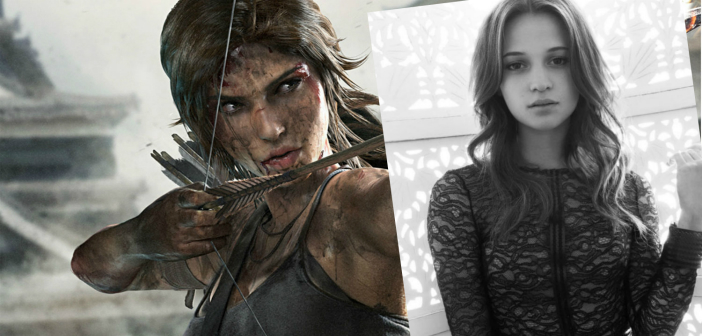 Alicia Vikander is probably best known for her breathtaking roles in both Ex-Machina and The Danish Girl. Now she dons the familiar costume of Lara Croft in the upcoming Tomb Raider movie. She follows on from the previous Tomb Raider movies, starring Angelina Jolie. Vanity Fair released an official synopsis, along with three images with our first look at our new Lara Croft:
The new plot from Vanity Fair reads as follows:
"This version of Lara comes with a new backstory, and a new motivation for her adventures: seven years after the disappearance of her father, 21-year-old Lara has refused to take the reins of his global business empire, instead working as a bike courier in London while taking college classes. Eventually she becomes inspired to investigate her father's disappearance and travels to his last-known location: a tomb on an island somewhere off the coast of Japan."
Dominic West, Daniel Wu, and Walter Goggins joins Vikander in the film. The movie is directed by Raor Uthaug.
Expect to see Tomb Raider in March 2018.
What are your thoughts on the new Tomb Raider? Let us know in the comments below!
Doing a little of this, a little of that. If you see me holding a camera, run!