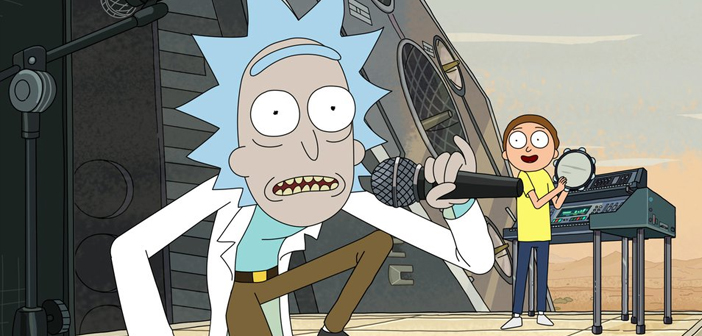 Dan Harmon Updates Us On Rick And Morty Season 3
I am just as keen! Just as eager! Just as excited as the next person for the return of Rick and Morty! Season one is amazing! Season two somehow manages to maintain and build on that amazingness! Then series co-creator Dan Harmon says one thing about the current status of the third season and the internet blows up!
Speaking at Sundance Film Festival last weekend Harmon addressed the wait for the third season. In a flippant comment, he remarked that production was slow due to 'fights'. "We have fights all the time and then we have fights about why we're having fights…Well, we didn't fight during Season 2, that's why it's taking longer! All this fighting! So OK, let's stop fighting!'"
Quick to read into the comments fans quickly grew concerned over the future of the third season. Harmon then took to Twitter to try and sort things out across a series of tweets:
1. Re: confusion/concern about my comments in Indiewire interview re: Rick and Morty. The "fights" I refer to aren't "the reason 4 delay"

— Dan Harmon (@danharmon) January 25, 2017
2. The "fights" also aren't what you call a fight when you have one in your home or street. I'm talking about fights like "what joke to do."

— Dan Harmon (@danharmon) January 25, 2017
Harmon continued citing his and co-creator Justin Roiland's need for perfection and over/under thinking the show. In delightfully sweet and final tweet, Harmon pretty much suck to his guns and refused to rush:
15. Okay that's it. Keep telling me to release season 3. It accomplishes nothing, It makes you seem 15 and dumb which is fine. See ya soon!

— Dan Harmon (@danharmon) January 25, 2017
Creating isn't a process you can rush and creating something worth watching isn't something that we should have a little more patience with!
In the meantime every one should keep it schwifty!
Editor-in-Chief, part-time super villain and hoarder of cats. If you can't find me writing, I'm probably in the kitchen!