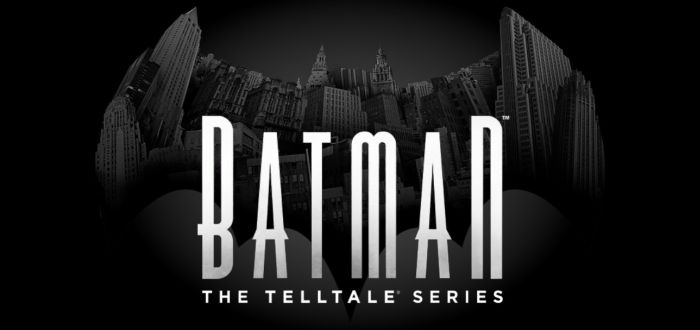 Here we are, on episode four of Batman: The Telltale Series. I'm just fresh from finishing this episode in particular and I'm slightly in shock. Partly because of some things I will discuss in the article.
And as usual, I will try to keep spoilers to the bare minimum. I might reference stuff from the previous episode though. Anyway, on we go.
"Believe it or not, some of these people are crazy."
When the episode begins, we see Bruce Wayne in Arkham Asylum. After the cliffhanger from the previous episode it was already said that he'd be committed there. For a while I thought that this would be a Batman-light episode (in fact I said so in the previous review) and that we'd spend the entirety of this episode as Bruce in Arkham.
It's not the case, Arkham is only the opening part of the episode but it's quite interesting. Especially because of the elephant in the room, a green elephant if you catch my drift. When Telltale teased that the Joker would be in this episode I didn't know how to feel. I thought that the series was doing well enough without him and I was wondering how he'd be used. But that's the interesting thing, technically he's not the Joker, yet.
His presence acts a bit like the shape of things to come, during his conversation he shows he knows more than he lets on, and even hints at him knowing what Bruce is. The whole segment in Arkham is also interesting because we see several other minor Batman villains in there, possibly as an easter egg of sorts.
"I'm sure you'll figure something out. You always do."
Since the season is ending soon, this episode helps set the mood for the endgame. And the mood isn't a good one, in case you hadn't guessed that. And yet this episode is surprising light in the whole Children of Gotham front. Their threat is still looming in the horizon, but they don't really show up that much. For most of this episode, what Harvey Dent is doing as the mayor of Gotham. But as usual that depends on the choices we make.
Still, the episode doesn't paint a pretty picture. This game continues to tear down both Bruce Wayne and Batman and it all comes to head in the final choice we have to take in the episode. We don't really see the aftermath of that choice, but I'm sure it will be explored on the finale, especially because the choice involves some aspects that have always been consistent with Batman, and I'm excited about seeing how the game deals with the fallout of that choice.
Funnily enough, I also found myself in the minority in this episode. Only one of my choices was the majority pick, on the rest I was in the minority. But then again, if the Joker tells me that using a telephone while he creates a distraction is a good idea I know exactly what I'm not doing.
"You've destroyed enough lives for one night."
This time I really have a bone to pick with this episode. On previous reviews I mentioned my minor annoyances (lenient QTEs and so on) and while these things are still here this time I have more valid issues and I feel I have to bring these up. Telltale hasn't screwed up royally this season. At least until now.
The game came out on November 22nd. When I got home that day, right after the time the game would've updated in normal circumstances, it wasn't there. In fact, the game was available on most platforms, except Steam, where I bought the game. Their twitter feed didn't acknowledge it because it kept retweeting reviews and things about The Walking Dead: A New Frontier.
The Telltale forums brought no luck, until I found a post where a mod said that they were working on it, and in a performance patch. When it was 3 AM, I just gave up and went to sleep. Today I managed to play the game and I had performance issues I hadn't had since episode 1, especially muffled audio in some cutscenes and lag.
While I enjoyed the episode, this situation soured my experience about it a bit. It's not the first time this happens and I'm sure it won't be the last. I like the games they make but making good games shouldn't be an excuse for piss poor tech support and customer relations, and a lot of reviews never bring these issues up. If there is an issue you should communicate with your customers. And speaking about this, where is season 2 of The Wolf Among Us?
And with that rant out of the way, now I'm curious about what will go down on the season finale. Time to wait and see.
Angry Spaniard, adoptive Irishman. Writer, reader, tea drinker and video game player/designer.