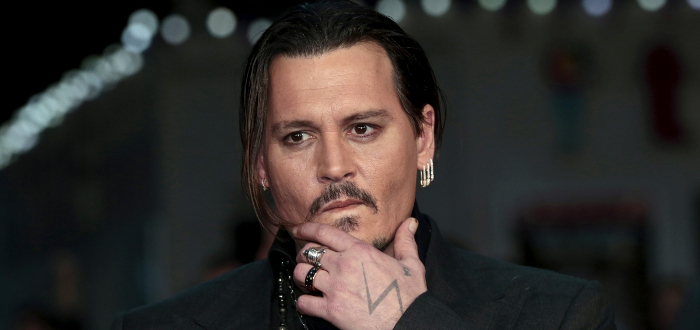 Johnny Depp Cast In Fantastic Beasts Sequel, Possibly As Dumbledore's Lover
Fantastic Beasts is not even out yet and various reports of the sequel are coming in thick and fast. Deadline have reported that Johnny Depp has signed on for a spot in the sequel.
If you're wondering why the sequels are being reported on before the movie releases, it's simple – there's going to be five films in the series, so Warner Bros are getting the finger out early.
The Arcade has already reported that Dumbledore is to feature and director David Yates has confirmed they are casting. Speculation is in overdrive saying that Depp is to play a villain and that that villain will be Grindewald.
This follows much theorizing on whether Jamie Campbell Bower, featured briefly in Deathly Hallows, would return. Whether this is connected with a hint at his appearance in the first movie or just a general feeling that Depp has that evil wizard stare, it's unclear. Erza Miller's comments on the film are partially to blame. It has already been hinted that the first film will feature the dark wizard as his name is mentioned in the trailer:
Unconfirmed rumours aside, there are a few things already confirmed for film two. Among these came the confirmation that Newt will get to do a bit of travelling. The first sequel is to be set in Paris. Fantastic Beasts director David Yates revealed the location in a recent Empire magazine interview. He also mentioned the setting was "quite ambitious" and even the amazing set designer Stuart Craig was a bit scared of the scale of it. With Beauxbatons school in France, this will be a brand new look at wizarding life in a new country.
It's common  knowledge that Dumbledore had the hots for his long time enemy Grindlewald. Paris being the city of love, one must wonder if the two will have a rendezvous in French capital? How could the fangirl in us not ask this question?
This is the first piece of news from Depp since his divorce from actress and model Amber Heard. The separation became very public when Heard brought forward allegations of abuse towards Depp. The couple settled in court and released a joint statement.
Fantastic Beast and Where to Find Them wings into cinemas November 17, 2016.