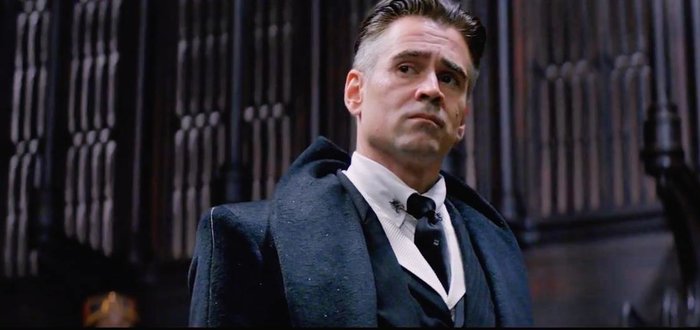 When the team behind Fantastic Beasts and Where to Find Them weren't busy hinting at Dumbledore casting, they recently confirmed that J.K. Rowling was writing four more films. This leaves so much room for speculation of what will be contained in the coming films.
Stories to be seen on the web vary from whether Jamie Campbell Bower (Sweeney Todd, The Mortal Instruments) is returning as Grindewald, to questioning if the next movie is set in the Japanese Wizarding School. With all this talk of the sequels it's almost easy to forget about the first film coming in just a few weeks.
Focus
However, thankfully there's still lots to discover as the cast continue to promote the film like their life depended on it, revealing more about their characters, feelings about Harry Potter and a supposed Eddie Redmayne topless scene that was cut. Among this promotion comes a brand new clip featuring our new favourite dodgy wizard Percival Graves (Colin Farrell) interrogating our hero Newt. Check it out below and let us know in the comments what you think.
Soundtrack
There's also another piece of music been revealed. Following on from the main theme which The Arcade reported on earlier this month, comes a piece about Tina Goldstein's first impressions of the magizoologist. It leads into the revelation of the American Ministry of Magic MACUSA so expect a shift in tone. The score was composed by James Newton and although the main theme borrows from Potter music, it and this new piece also adds a fresh new look at magical music accompaniment.
For more behind the scenes information on Fantastic Beasts and Where to Find Them, checkout Empire magazine and SFX this month. The film will be released on November 17th.