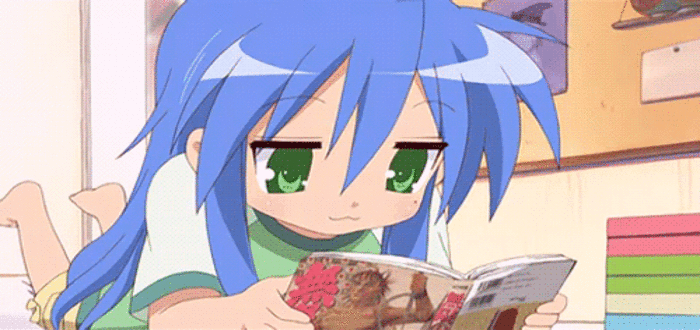 Must-Read Manga – Otaku Digest
There is a sea of manga out there and a slight saturation when it comes to certain titles. We all know about the main stream manga out there but now it seems we have forgotten the good old days of manga. When Tokyopop stopped printing, a lot of older titles which had ended were not picked up again by other publishers. So now we have a lot of up-and-coming otaku manga lovers not getting the chance to enjoy some of those older titles that are a staple for any manga enthusiast's collection.
So this week we are going to look at some manga that, although it may have been reprinted with another publisher, may not be as well-known as they once were when published by Tokyopop. Obviously these are only a select few that I have chosen from my own collection so if there are more titles out there you feel deserve recognition, let us know in the comments.
3. Trash – Sanami Matoh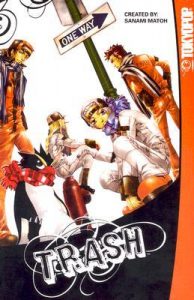 Sadly, this manga is only a one shot as there is only one volume and it never became a series but was created by Sanami Matoh and again was published by Tokyopop back in the day. This manga centres on the nephew of a modern day gangster like Al Capone called Will Anderson. His life is thrown out of balance when he meets a young miscreant and his penguin out in the park. He somehow winds up getting roped into the Trash Company who work in odd jobs and, more specifically, stolen jewels. This can only mean trouble.
It kills me that this manga only has one volume because, even though it was only one volume, it was one of the best manga I had read at the time. It hooked me straight away with its characters and story which was just very out there while being simple at the same time. At its core is a comedy story with some bumbling criminals but there are other underlying aspects in there that could have been developed so much further in later volumes. They managed to pack a lot into the volume; it is packed full of characters, action and comedy but it is not overwhelming. If you want an easy fun read with some interesting characters and a bad ass penguin then this is for you.
#2 Dramacon – Svetlana Chmakova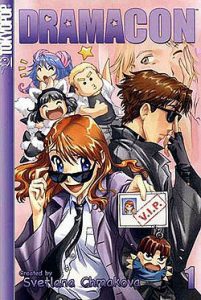 Thankfully this title still has a good following considering it has been rereleased but it was once considered one of the best OEL or original English-language manga and was written and illustrated by Svetlana Chmakova. 
The main story is based around an anime convention and more specifically a writer called Christie attending it. The manga essentially revolves around Christie and her experiences at the anime convention. All three volumes are set in a different year of the convention with each experience from the last leading into the next. Christie first attends to promote her manga she has written with her artist boyfriend who ignores her the entire time but she winds up meeting a mysterious cosplayer who helps her stand up for herself and helps her enjoy her time at the convention.
I have been outspoken about how much I love this manga; with only three volumes, it packs so much comedy gold into the story. What I enjoyed the most about them, however, is how true to reality they are. Christie has to take it upon herself to enjoy her time at the convention since her boyfriend abandons her to flirt with sexy cosplayers.
Even after all this, we then see her battle within herself whether she will make a move on Matt or are they only friends? These characters are really well created and not easily forgettable since they are all so different but have very interesting traits that bounce well off one another. It is sad that this series is only three volumes but it was perfect for what it was.
#1 Kill Me, Kiss Me – Lee Young-You
Technically this is not a Japanese manga, it is in fact a Korean manhwa which was originally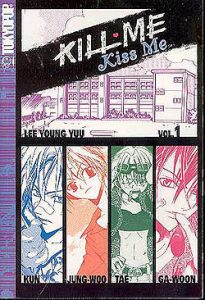 created by Lee Young-You, but this does not mean anything when it comes to the fact that this is an amazing title. The story kicks off around identical twin cousins, Tae and Jung-Woo, who wind up switching places and lives after Tae discovers Jung-Woo attends the same all-boys school as her favourite idol.
She attends his school as Jung-Woo so she can get close to her idol crush and he dresses as a girl to attend her all-girls school, sounds simple right? Now throw in awkward encounters, bullies and brats which makes things just that little bit harder.
It really is a shame that more people do not know about this manhwa because it has all the entertainment value a manga needs. For anyone who is a fan of the whole parent trap type storyline but with a new cross dressing twist, then this title is certainly for you.
It's a relatively short series with only five volumes and each one focuses on a different set of characters from the story. This series does have quite a few characters which are introduced throughout the series but each are perfectly thought out and they all integrate really well.
There are so many different aspects and themes in this series that it is hard to find a specific one that truly stands out, but my favourite aspect of it is the great comedic factors that it has. If you want a light romantic comedy then this is the series for you.
What manga do you think people MUST read? Let me know in the comments!