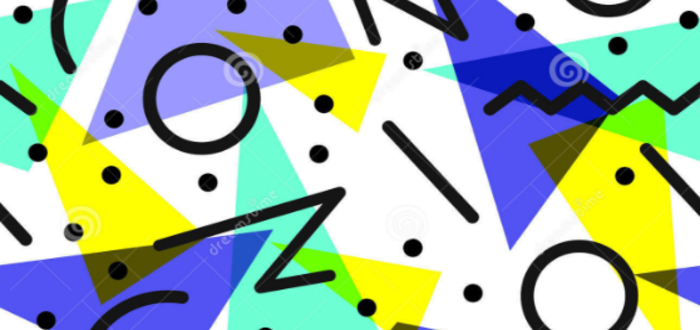 80s Retro – Style Saturday
For this week's Style Saturday, we're feeling inspired by retro fashion. Specifically, we're really in the mood to channel some 80s chic and we want to encourage others to do the same!
We're not saying you should run around looking like Madonna in her prime, we just want to see a little neon, some frizz and volume and leg warmers. And maybe some double denim. Sue us, we're feeling nostalgic.
Obviously we're going to avoid the things that are absolutely inexcusable, like shoulder pads, but we're embracing bright patterns, denim, mini back packs and acid washed everything!
Girls 80s Retro
There's no need to include every 80s trend in your era inspired look because, let's face it, you'd probably look like a hot mess. However, by taking a few key 80s fashion statements, you can put together a really cute look.
For this outfit, I teamed light denim with dark denim for that classic 80s vibe. It's a lot harder to pull off two denim items that are the same shade so play it safe and go for a tonal ensemble. Patterned leg warmers over a pair of pink doc martens (go neon if you're brave enough!) is perfect for winter.
We've also added a friendship bracelet. Because this look couldn't be complete without something to alude to the bracelet craze of the 80s. If you're brave enough, you can add a scrunchie to really nail the look!
Add a choker (which coincidentally is back in style!) and a battered looking brown suede mini back pack, and you're ready to strut your stuff down town while playing The Breakfast Club soundtrack. Ace!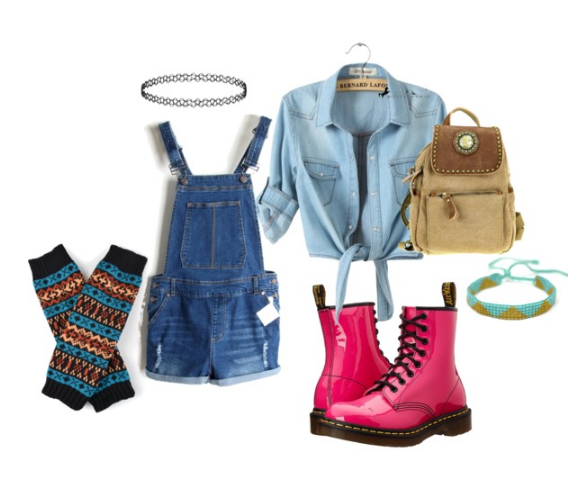 Dungarees | Leg warmers | Shoes | Shirt | Choker | Bracelet | Bag
Guys 80s Retro
The guys look was a little more difficult to put together because it's so easy to come up with a copy-and-paste MC Hammer outfit. However, I think we managed to tone it down to be appropriate for 21st century life.
Pick out a pair of comfy yoga/harem pants and team it with a patterned shirt (try and go for asymmetrical shapes in bright or pastel shades!) and some Reebok trainers. Things were weird in the 80s, but they made it work and so can you!
Add some neon to the outfit by going for a flat peak cap and some cute patches. We went for Pacman patches as the famous game came out at the start of the 80s and catapulted to the phenomenon we know it to be today. If you really want to commit to that 80s charm, go for a pair of oversized porn-stache glasses and perch them on your nose like you know you look good.
I included a Stranger Things phone case as well because the 80s vibes in that show are so blatant it would be a sin not to include something related to it!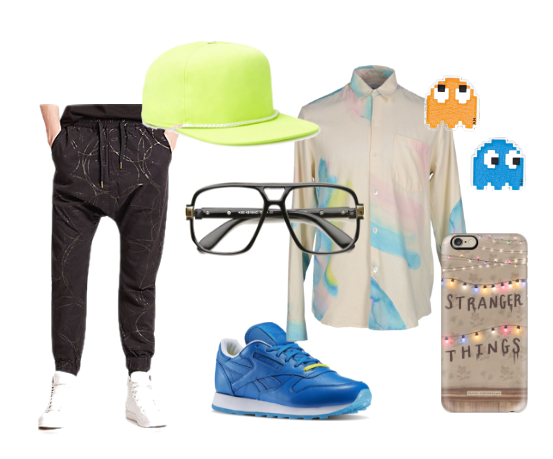 What iconic 80s trends would you include in your outfit? Let me know in the comments!