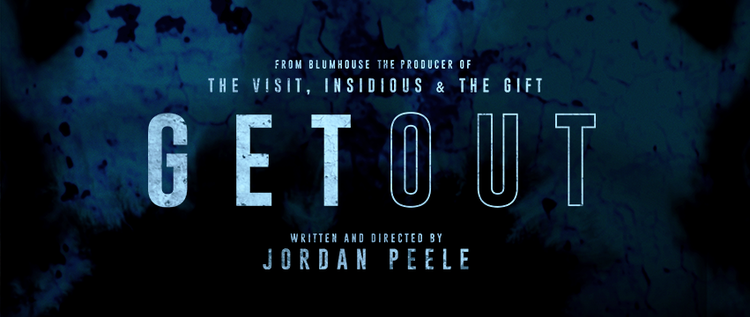 Jordan Peele Tries His Hand At Horror With 'Get Out'
New trailer for upcoming horror Get Out has just been released, and is brought to audiences by funny-man Jordan Peele. Previously known for his comedy duo show Key and Peele, as well as last year's action comedy Keanu, Jordan has turned to horror as writer and first time director.
Centred around a young couple, played by Daniel Kaluuya (Sicario) and Allison Williams (TV show Girls), the story begins when boy is about to meet girl's parents. A nerve wracking event at the best of times, this particular meeting is making him even more nervous because he's black and she's white. Creepy locals and mysterious happenings follow suit into which becomes a psychological thriller/horror with a racial slant.
I'm not gonna lie – this trailer made me kind of uncomfortable, spookiness aside. Maybe it's because, from the get-go, we are presented with unrelentless racism towards the main character. I guess I've just been lucky enough in my life to not have been confronted by such behaviour, and maybe that's the point. In light of the recent #BlackLivesMatter campaign, perhaps Peele's main goal here is to highlight the harsh everyday reality of so many people, while still entertaining audiences with what looks to be one of the scariest flicks of next year.
Racial prejudice aside, this film does look to have the right amount of psychological scares in store. With some great actors fitting the bill, primarily Bradley Whitford (West Wing) and Catherine Keener (Into The Wild, Captain Phillips), the trailer shows mostly creepy mind-fuckery with some supernatural elements. I just hope the trailer hasn't given too much away and we are still yet to be impressed by what Peele has in store.
I guess we'll have to wait until next Feb 2017 to find out…have a watch and see what you think!