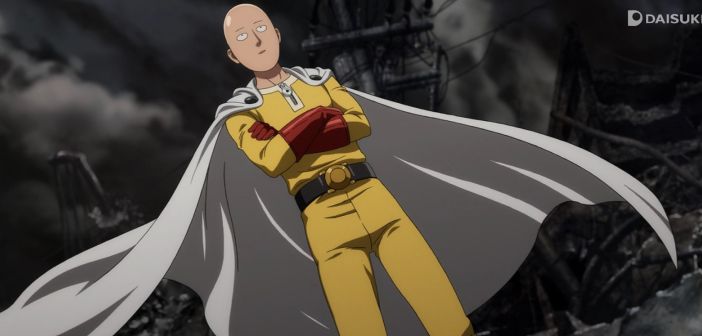 One-Punch Man Announces Season 2 And Mobile Game
At the 'One Punch Man Fall Festival,' cast and crew announced the exciting news that our favourite bald superhero will return for a second season. The anime is an adaption of Yuusuke Muraka's One-Punch Man Manga and ONE. Season two will reportedly air before the Halloween season, according to itechpost.com. However an official announcement is yet to be made. In the same report, they speculate that plot may include Garou. Manga fans would remember him as the only person unable to be defeated by Saitama's punch. Garou features in the arc in which the "Hero Association is under the threat from an unknown evil presence." However any information is purely speculative at this point!
Season one of the anime released last year in October and the official dubbed version is currently streaming on Toonami. It contains twelve hilarious, action-packed episodes.
Viz Media publishing company also publish the manga series on the Weekly Shonen Jump magazine.
The One-Punch Man team also announced that a smartphone game app will launch next year. Further details on the app have not yet been released.
Hopefully an official announcement will confirm things soon enough, until then why not re-watch the first season?
Excited for a new season of One-Punch Man? Let us know in the comments!
Doing a little of this, a little of that. If you see me holding a camera, run!