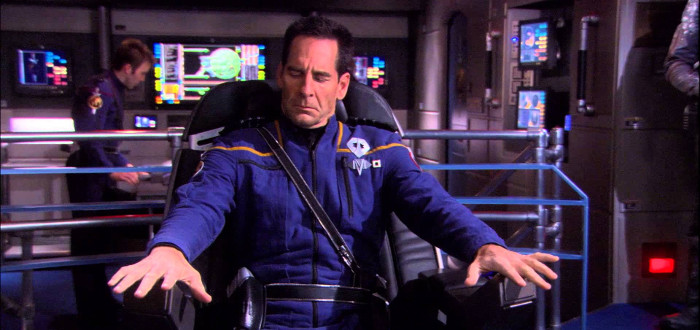 This week sees the 50th Anniversary of Star Trek. To honour this special occasion I shall be highlighting some of my favourite musical moments associated with this fascinating franchise.
There's an episode of Quantum Leap where Sam Beckett (Scott Bakula) sings this song to his ill fated baby sister. Being an extremely talented musician and singer, Scott Bakula's smooth vocals and tender guitar make for a lovely interpretation of John Lennon's famous composition.
This was released on the Quantum Leap soundtrack. So why have I included it? Well the Star Trek Enterprise connection aside, the themes of peace, sharing and a united planet with no nations or money is very much in tune with Genre Roddenberry's vision of the future. Enterprise was also one of the few shows featuring Bakula with no musical input from him whatsoever. So if you've never heard him sing, permit me to make your day a whole lot nicer.