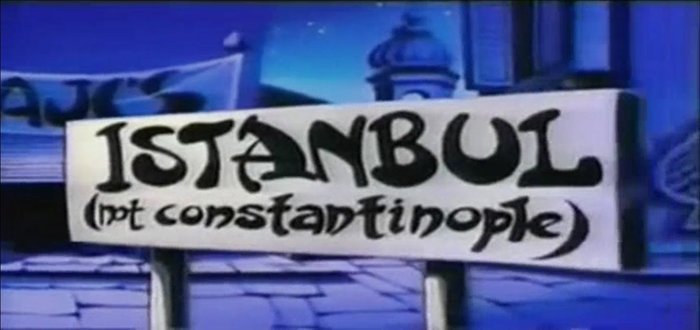 Crazy stuff happening in Turkey huh? Seems all the madness of that military coup has drifted out of the eyes of the media.
But how much do you know about Turkey? Do you know the capital city? Yes Istanbul! Very good. And did you know that Istanbul was Constantinople? You did? Oh there's a song about it? Well is there a song about how Constantinople was Byzantium??
Wondering why the name was changed? Well I could tell you, but that's nobodies business but the Turks. You'd probably have to ask them.
Or alternatively you could listen to this great number from They Might be Giants. You may know them as the guys who sang the theme song to Malcolm in the Middle. Or you might know them as a great band. Either way enjoy your musical history lesson in the naming of cities.