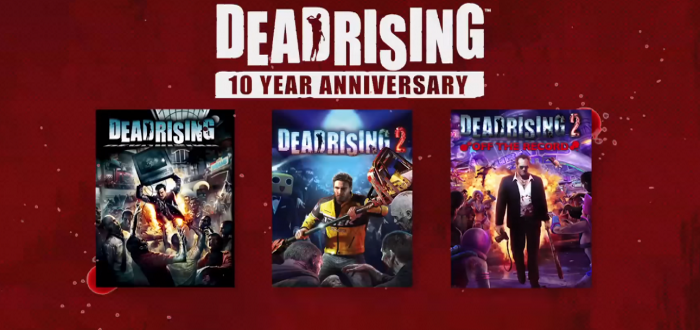 Capcom Released A Dead Rising 10th Anniversary Trailer
Capcom released a Dead Rising 10th Anniversary trailer that showcases all the zombie killing goodness. Re-live the zombie outbreaks and celebrate the 10th Anniversary of Dead Rising with Dead Rising, Dead Rising 2, and Dead Rising 2: Off the Record coming to Xbox One and PlayStation 4, and Dead Rising coming to Steam as a digital download, all in 1080p at 60 fps!
You take on the role of Frank West in Dead Rising and Dead Rising 2: Off The Record and Chuck Greene in Dead Rising 2, as you make your way through the game crafting crazy weapons to take on hoards of zombies, bosses and help rescue civilians, upgrade your stats and see if you can survive until the end.
Dead Rising 10th Anniversary  doesn't include a version of Dead Rising 3  on PlayStation 4, as it was an Xbox One exclusive. This also comes in the wake of the Dead Rising 4 announcement earlier this year, which according to an article by GameSpot, is only a timed exclusive to Xbox One and Windows 10 PC. Dead Rising 4 will release on December 6th 2016, but it is likely to come to PlayStation 4 next year.
Microsoft stated – "Dead Rising 4′ on Xbox One is developed by Capcom and will be published in partnership with Microsoft. Fans will be able to play 'Dead Rising 4' first on Xbox One and Windows 10 PC this December. It will remain a Windows 10 exclusive for the first 90 days and console exclusive on Xbox One for one year. We've had a close and longstanding relationship with Capcom including the launch of Dead Rising as an Xbox 360 exclusive and Dead Rising 3 as an Xbox One exclusive. We're thrilled to partner with Capcom once again to help bring their ambitious vision for Dead Rising 4 to life."
Dead Rising 10th Anniversary will release on Xbox One, PlayStation and PC September 13th 2016.