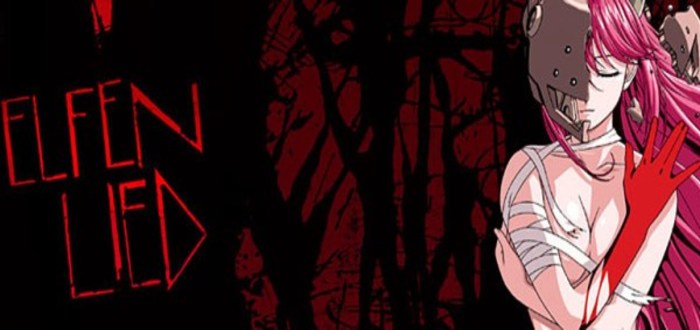 Elfen Lied – Review
Elfen Lied, or as I like to call it "Everybody Has A Bad Day", is an anime that was created back in 2004. It was developed by Arms studio and adapted from a manga run written by Lynn Okamoto and is the most famous work from both gathering a cult following over the years. It was never destined for mainstream success as it is a very graphic piece of work, containing plenty of gore and nudity. So naturally this is not an anime for you youngsters! If you are above the age of 18, please continue reading. If you are below the age of 18, go! Leave! Watch Pokémon or something! And don't think any lewd thoughts. If you do, you're going straight to hell!
Now that it's only the adults here, let's dive right in. Elfen Lied is the story of a 'diclonius' named Lucy. Diclonius' possess horns and the ability to form incredibly powerful, invisible hands named vectors with great destructive power. Lucy escapes from the secret facility that was holding her for testing purposes in a sequence that is essentially an R rated version of Mewtwos escape at the start of Pokémon The Movie. During her escape, she is shot in the head, knocking the helmet she was wearing off and wounding her as she falls into the sea. She then washes up on shore only to be found by the most unsuspecting pair of cousins in the world, Kohta and Yuka. When they find her, she seems incredibly simple and defenceless and can only communicate with the noise "nyuu", so that's what they call her, Nyuu. The story then revolves around various scientists using any means necessary to get Lucy back including military forces and other Diclonius', all the while Lucy occasionally swings back and forth between her two personalities of the childlike, Nyuu, and the murderous beast, Lucy.
The tone of the show swings back and forth a lot between nearly being a slice of life anime where Yuka keeps getting jealous of Kohta spending so much time with Nyuu and a complete work of gore porn where limb are flying everywhere in a mess of carnage and bloodshed. While the romance sections give some slight respite from the action, Kohta and Yuka are so clueless to everything going on around them that the tone shift is a little jarring.
This leads me on to the characters, and it seems like absolutely everyone in this show is a complete psychopath outside of Yuka, Kohta and the small homeless girl who befriends them, Mayu. Outside of those three, nearly every other character you meet in this show has some sort of dark desire or just flat out enjoys killing things. Even then, Kohta and Mayu had both been victims to incomprehensible tragedy before the series. While Mayu is an interesting character that adds a drop of innocence to the proceedings, Kohta and Yuka both have the blandest personalities I've seen in a long time. They both come off as overly trusting simpletons, especially when set to the cruel backdrop of this world. And while their backstory, which I'm not going to go into out of spoilers, is very well written with how it ties into the grand scheme of things, their personalities just come off as boring.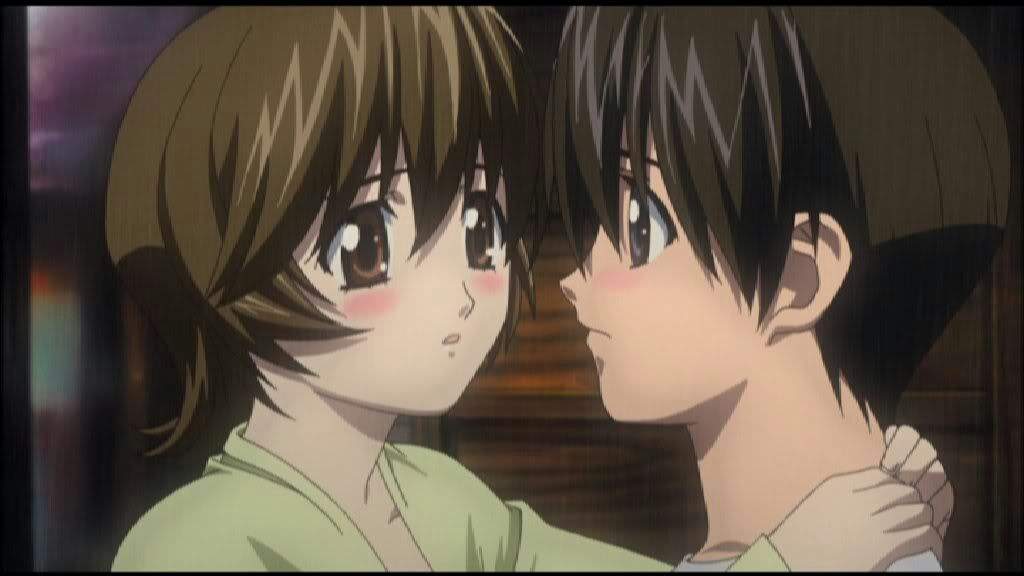 But to be honest, they are just drivers to the main reason we're watching, Lucy. Lucy is a fantastic character when she snaps out of her childlike state and is aware of what she is. Serious props to her english voice actress, Kira Vincent- Davis, who manages to keep all of her lines calm and collected while delivering them with a cold harshness. The constant mystery of the Diclonius is one of the shows biggest draws. What they are, what they can do and why this research facility wants them. That and the super violence, of course.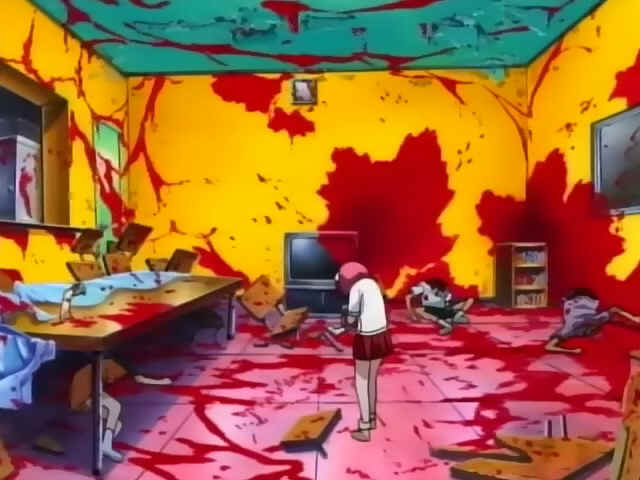 The presentation of this show is really good with fluid looking animation. I was surprised to find out it was made in 2004 because the animation has a more classic style, but it really works and makes it a little more timeless. The animes opening is also very notable in its style. It's not a high octane J-Rock song. It's a sombre classical piece with a Latin vocal line that's pretty haunting. All of this played over works of art, inspired by Gustav Klimt, portraying characters from the show. It's a beautiful track that actually has significance in the show.
https://www.youtube.com/watch?v=sQTfzA3POSo
In summation, I thoroughly enjoyed the show with all of its twists and turns. Plus, being a fan of works like Berserk and Future Diary, I have a soft spot for over the top violence. It was recently uploaded to Netflix and is a mere 13 episodes, so if you have a day to spare and are entirely desensitised to blood, I would recommend Elfen Lied.