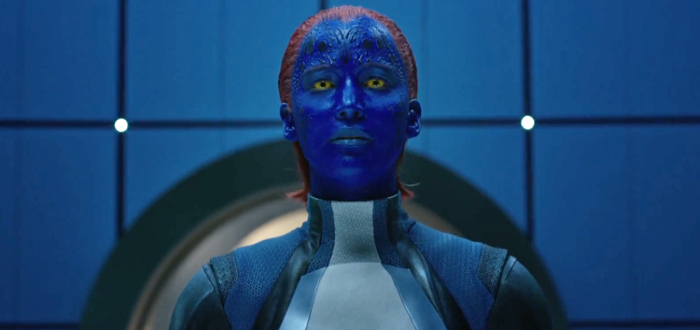 X-Men Director Suggests A Solo Movie For Mystique
X-Men Apocalypse director Bryan Singer dropped a comment in a recent episode of the Empire podcast that was click-bait waiting to happen and may drive the fans into a frenzy. Whether people want any more X-Men solo films or not, it's something that will at least spark discussion. The director, who some of us may thank for the beautiful superhero film era we're now experiencing, mentioned his interest in making a solo Mystique film.
"I think [Mystique's] right for [a standalone movie], whether it's Jennifer [Lawrence] or not…Xavier can get into Cerebro and look at the world but he'd rather just teach classes and see the beauty of mutants and humans co-existing in his mansion in Westchester. Along comes Raven with a reality check on the state of the world. It opens up a lot of avenues."
Does this possibility rely on J-Law agreeing? She does seem to be positive in the quotes provided by Entertainment Weekly  about her role but it all depends on who else is on board, her schedule and how much time she would have to give over to the project.
"Fassbender and McAvoy and I were all talking," she said, "Like, 'Will you come back?' 'I dunno.' 'I'll come back, if you come back.' Fox should be terrified because the deal we made was like if one of us doesn't come back, none of us are."
Lawrence added, "I would love to come back. I love the fans and I love the character. But then you realize how important your year is, like how important three months out of your year is. I don't know. I shouldn't be that honest."
There has been some dislike of her more recent "wooden" portrayals but Lawrence does have a loyal fanbase, and a solo film with her name attached would add interest. In terms of the film, the morphing and blue-skin would be harder to film if the whole film was based around her, but Mystique surely is an interesting character with much depth. It's also questionable whether she should do more side flipping, or be a more pure super-villain, to be the true Mystique of the comics and in the most recent films she has been far too tame.
Whether or not you believe her story has been told enough in the current set of films,  its clear we should watch this space. After all, there has been two solo Wolverine films with a third on the way. But the question remains; will this stand the same chances as Logan or end up in the region of the Gambit movie.