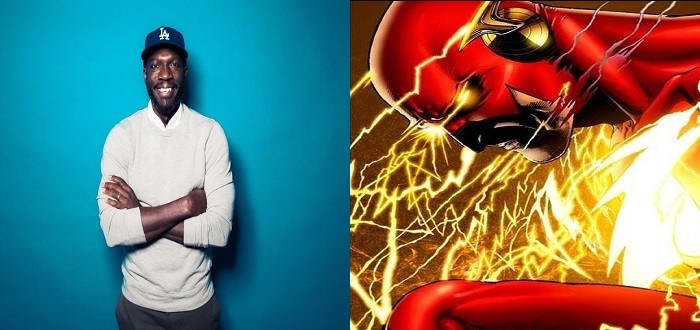 After Warner Bros. Studios and Seth Grahame-Smith parted ways due to what has been reported as "creative differences", it appears the studio has a new director for their film The Flash. First reported by Deadline, Warner Bros. have brought in director, Rick Famuyiwa. He directed and scripted the Sundance film Dope in 2015, as well as such films like: Our Family Wedding, The Wood and Brown Sugar. Warner Bros. has slated The Flash to be released on March 16, 2018 and starring Ezra Miller. The Flash was initially written by The Lego Movie duo of Phil Lord and Christoper Miller who were at one time expected to direct the film. However, when Seth Grahame-Smith was brought on board he in turn took a pass over the script.
Ezra Miller has already appeared in Batman v Superman: Dawn of Justice and is scheduled to be in The Justice League Part One in November of 2017. You can also check out Miller in the upcoming Harry Potter spinoff Fantastic Beasts and Where to Find Them.
Warner Bros. has been shaking things up when it comes to their DC Extended Universe. We have seen a new direction with the promotion of Geoff Johns and Jon Berg to lead the DC Films into the future. The hiring of Rick Famuyiwa could be seen as further steps into this new direction. He is expected to bring a unique vision to The Flash that "would resonate with young viewers". His vision garnered strong reviews with Dope, about a young geek trying to survive in a tough Los Angeles neighborhood. Rick is currently receiving a lot of Emmy buzz for directing Confirmation, the HBO drama that stars Kerry Washington and Wendell Pierce as the two principal characters.
This could be a huge opportunity for Rick as he now makes the leap to the 'big leagues' with this project.