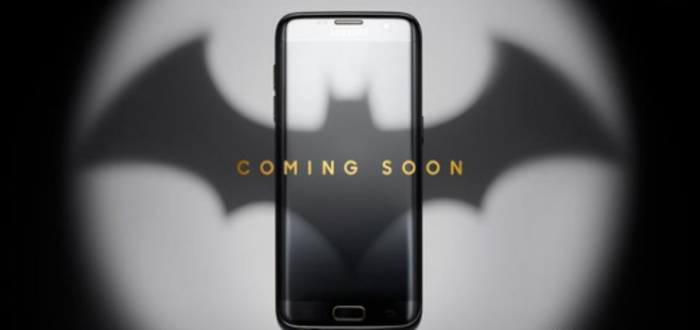 Samsung Announce Batman Themed S7
Samsung has released a tweet announcing a Batman themed special edition of their S7 Edge model.
This is not the first time Samsung have done a superhero related promotion, releasing an Iron Man themed S6 model to coincide with the release of Age Of Ultron.
The odd thing about this promotion is that it is promoting 2013's Injustice: Gods Among Us game and not Batman V. Superman or the Ben Affleck helmed Batman solo flick.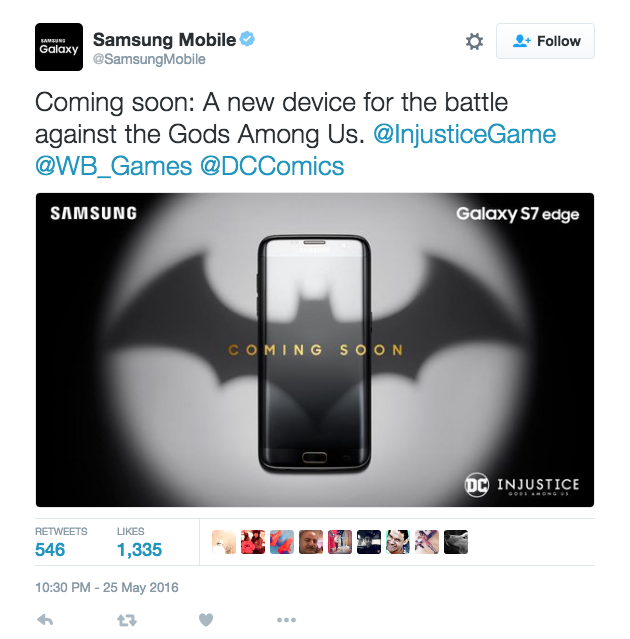 So, what could this mean? Could we be getting a new DLC? A possible sequel? Maybe a movie based on the story? Or are they just relating the promotion to the last Batman related property that didn't under-perform? Let us know your thoughts in the comments!
Words by Kev Coffey