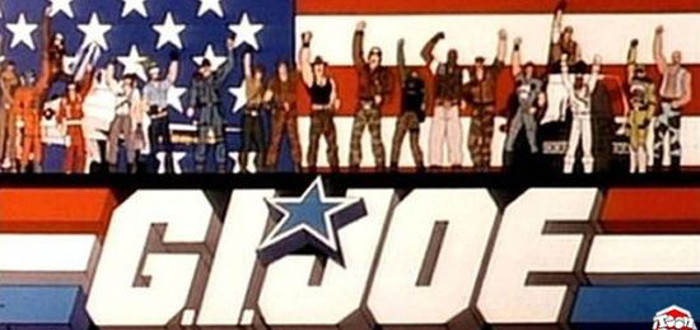 Hasbro Cinematic Universe Lines Up Killer Writing Team
Hasbro, the toy company behind G. I. Joe and M.A.S.K among other fondly remembered toylines, have announced the writers room for their upcoming cinematic universe.
The company announced the idea last December, much to the ambivalence of the internet at yet another cinematic universe. However, with this list of names, interest has definitely been piqued.
According to THR, the following are involved with constructing the opening steps for the Hasbro Cinematic Universe:
Brian K. Vaughan, writer of such comics as Y: The Last Man and Saga
Michael Chabon, worker on Spider-Man 2
Nicole Perlman, co-wrote Marvel's Guardians of the Galaxy and the upcoming Captain Marvel
Lindsey Beer, adapting Kingkiller Chronicle for Lionsgate
Cheo Coker, showrunner on Marvel's Luke Cage
John Francis Daley and Jonathan Goldstein, writing Spider-Man: Homecoming
Joe Robert Cole, writing Marvel's upcoming Black Panther
Jeff Pinkner, writing the adaptation of Stephen King's The Dark Tower
Nicole Riegel, wrote the Blacklist episode 'Dogfight'
Geneva Robertson, writer on the new Tomb Raider movie
Akiva Goldsman, who has overseen the writing of Paramount and Hasbro's Transformers movies, will also oversee this production. The entire group are expected to meet for the first time on Monday. It's said that Hasbro and Paramount would like to repeat the success of the Transformers films, which have grossed almost 4 billion worldwide. Hasbro artists will also be involved in creating the characters and concepts that will be used in the movies.
The group is more diverse than is often seen in Hollywood, which is something the producers set out to accomplish. Hasbro's executive vice-president and CCO Stephen Davis said the following in a statement on the talent gathered: "We first and foremost put together a list of writers who we wanted to be in business with and could be the world-builders that we needed. But we want to be sure that in the room we have diverse perspectives, diverse backgrounds and diverse experiences."
"Female empowerment is a central theme through a lot of these properties and one of the reasons we wanted diverse voices."