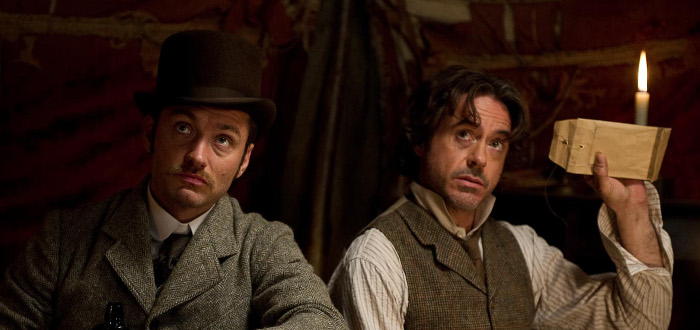 Sherlock Holmes 3 May Start Filming This Year
Robert Downey Jr. has recently confirmed that he's in very serios discussion with director Guy Ritchie for Sherlock Holmes 3.
Currently on the press tour for Captain America: Civil War, the actor stated they're going to "attempt to make one this year." Naturally, Downey Jr. explained, busy schedules (no doubt in large part due to his continuing engagement with the Marvel Cinematic Universe) have caused delays, admitting "If we could shoot it on Skype, we could have the whole [movie] done in a week."
In any case, Downey Jr. looks forward to his upcoming visit to London for press, which will allow the chance for a more sustained discussion between the two.
It has been over five years since Holmes and Moriarty plunged into the Reichenbach Falls together in the conclusion of Sherlock Holmes: A Game of Shadows, only for Baker Street's great detective to reveal his survival and wryly hint at more to come.
In the meantime, you can see the Downey reprise his role as Tony Stark in Captain America: Civil War, opening in cinemas next week.