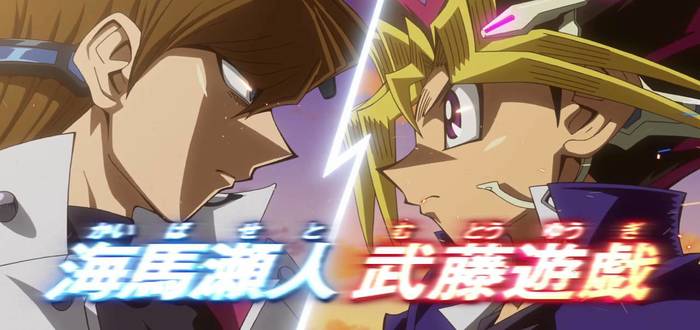 Yu-Gi-Oh! The Dark Side of Dimensions Promos Duel
Fans of Yu-Gi-Oh! Are waiting with baited breath for the release of the upcoming long awaited Yu-Gi-Oh! The Dark Side Of Dimensions film. We got a small glimpse at the film as the official website streamed a new special promotional video for TOHO cinemas.
In the video we finally see a hint at a showdown between long running rivals Yugi and Kaiba, but with a twist! The whole duel's dialogue has been rejigged to promote he TOHO Cinemas' Cinema Mileage membership service with Yugi telling Kaiba about his Cinema Mileage card where he can earn a free film screening if he watches six other films.
We have, however, got the second teaser for the film that was released last month. Yu-Gi-Oh!: The Dark Side Of Dimensions is slated for release in Japan on April 23 with a release outside Japan in late 2016.