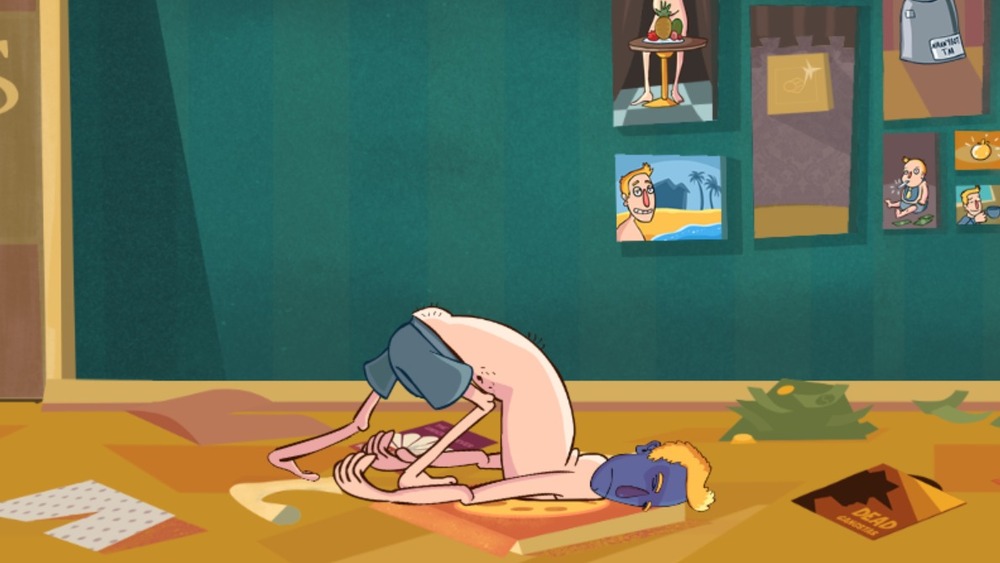 Manual Samuel The Comedic Physics Adventure Trailer Released
Curve Digital has just unveiled their new physics comedy adventure Manual Samuel coming to consoles and PC this summer from newcomers Perfectly Paranormal.
Perfectly ParaNormal is a small game and animation studio based in Hamar, Norway, that focuses on comedy and characters, formed with the aim of proving that 2D animation isn't dead. Manual Samuel is the company's first game.
The plotline is really original, setting a normal simple guy Samuel into the depths of the underworld when he is knocked over and killed. Far from it being the end of the story it is just the beginning.
Samuel is faced with Death.. literally.. and is offered a deal that if he can live for 24 hours manually then he will have his soul saved from the firey torture of hell for all eternity.
Manual Samuel is the story of those 24 hours, with players now taking control of the protagonist to navigate his life performing everything naturally including breathing, moving, working, kissing and even going to the bathroom.

"I fell in love with Manual Samuel the moment I saw it," says Simon Byron, publishing director, Curve Digital. "It's almost as much fun to watch as it is to play, brimming with unique touches, gleeful one-liners, hysterical set pieces and even song and dance numbers. I've not seen a game so happy to go out of its way to set up a joke – honestly, it's impossible to play without laughing."