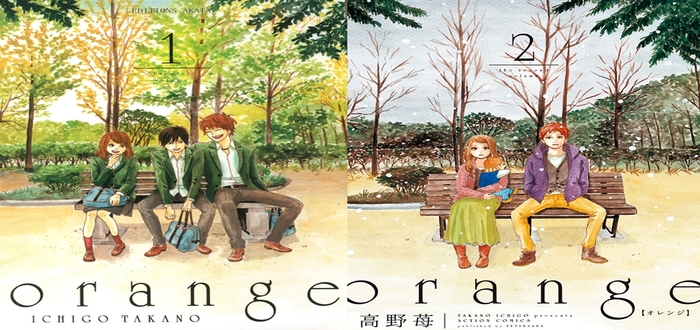 Romance Manga Orange Gets TV Anime For Summer Season
Any romance manga and anime fans out there will be delighted with the news that science fiction and romance manga Orange by Ichigo Takano has been given the go ahead for a television anime series.
There is a crack team behind the production of this anime with Yuuko Kakihara taking on the script, Hiroshi Hamasake (Terraformars) directing and Nobuteru Yuki (The Vision of Escaflowne) taking on the character designs.
The manga is published digitally by Crunchyroll with Seven Seas Entertainment publishing the series in North America and have described the story as:
Everyone has regrets in life. So who wouldn't take the chance to change the past if given the opportunity? When sixteen-year-old Takamiya Naho receives a mysterious letter, claiming to be from her twenty-seven-year-old self, her life is suddenly thrown into flux. The letter tells her that a new transfer student by the name of Naruse Kakeru will be joining her class, and to keep her eye on him. But why? Naho must decide what to make of the letter and its cryptic warning, and what it means not only for her future, but for Kakeru's as well.
The Orange anime is slated for release this summer.