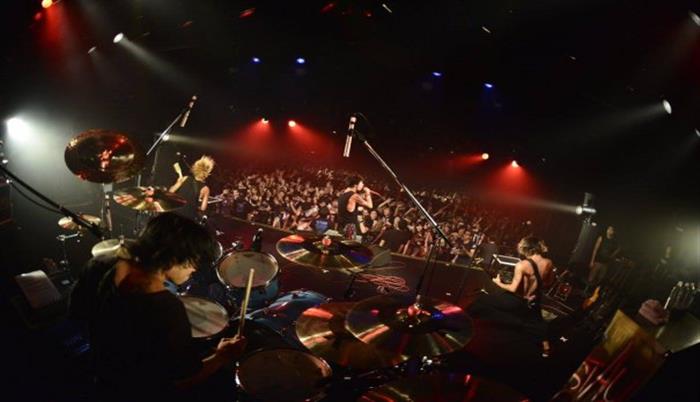 I'm usually hesitant to rely on cultural tropes or stereotypes, partially because they're reductive and potentially offensive, but mostly because as an Irishman, I tend to live up to a lot my own. As the old saying goes, men in glass houses shouldn't throw stones.
I don't however, having lived in Japan for just over a year now, have any problem saying that for all the things the Japanese do well, imitating the west is categorically not one of them. Just as many ex-pats claim to have met an impenetrable culture wall in the land of rising sun, rest assured the secrets of our best stuff, coffee, cheese, westlife, are safe and sound behind a wall of our own. Japanese people tend to view the rest of the world, with the possible exception of France (they fucking love France), as some sort of generic 'not-Japan' where the minute differences that make each country unique are only important when you're directly talking about them.
It seems at times like Japanese culture decided what western stuff they wanted before they decided what the wanted it for. Mayonnaise is bloody everywhere, from onigiri to pizza, curry and cheese (what – the – fuck) is a hugely popular combination, omelets sit on top of white boiled rice while ketchup (KETCHUP) rains down from on high. And it's not just food; the Japanese have this inherent need to change what they import, to mould it and shape it so it fits INTO Japanese culture, rather than potentially upsetting it.
It might surprise you to learn that the spirit of rock and roll is stone cold dead in Japan. I hate to shatter any illusions J-rock fans, but Big Mama, One Ok Rock, Coldrain, Crossfaith, by genetics alone don't have a shred of rock and roll between them. I've seen it first hand. Witnessed a live band absolutely tear up a stage, destroy the audience with sheer force of awesome, wailing on their instruments like they were trying to free demons from their fretboards, only to recoil and reduce to the size and stature of schoolboys about to piss themselves at assembly and apologize for making too much noise. This is a thing that actually happened.
I am, of course, being mean and making gross generalizations. I have also attended gigs where the bands were much less keen to be polite, but they have been the exception rather than the rule.
So let's say you're a new band in the suburbs of Tokyo. You've nailed your Weezer and Green Day covers and are ready to gig. Firstly, Japans venues are exclusively pay to play and you can expect to pay anywhere from 10,000 – 35,000 yen (70 – 250 euro) just to get your band on the bill at your local shitty venue. The idea is that bands cover the losses. Each paying customer is asked who they came to see as they enter, and the promoter takes the cost of that admission off that bands tab. At the end of the night, the bands pay up and the band who drew the smallest crowd probably have to walk home and not eat for the following few days. It seems mental to anyone who's played the ramshackle DIY shows that basically built the Dublin live scene in the last ten years but It's not completely unreasonable when you consider the perks…
Each live venue (live house is the local term) has their own full backline, usually with much more stuff than they could ever possibly need, so promoters don't need to worry about that. They do however, have to worry about the cost of renting it and the staff necessary to operate it, especially if the act a bass-clarinetist that needs his own sub-aquatic mic or something. Each band are expected, and in most cases required, to attend their own personal sound check on the afternoon of the show, and are also asked to give the lighting guy their cues and requests for lighting throughout their set. The amount of detail and effort that goes into even the smallest live show is admirable, but very much reflected in how difficult it is to make the money cut.
Also interesting, live shows, both big and small, usually start early and finish early here. Headline acts are scheduled to go on at around 19:00 at night and are expected to be finished and off-stage well before 22:00. It may look like rock and roll, but it's so tightly choreographed, so rigidly based on imitation, that it sure doesn't feel like it.
But if authenticity isn't important for you then hey, who cares, right? And so much of what makes Japanese music so interesting is in the artifice anyway. Visual Kei certainly didn't garner its worldwide popularity by looking like everything else, and honestly, the flip side of this is that bands are usually screened so well that you'll rarely see a live band in Tokyo that don't totally win you over. Everyone works so hard to make even the smallest show something they can be proud of, something that seems genuinely worth the price of admission, something thrilling, engaging, engrossing and above all, something you can get a safe train home from before eleven o'clock. And that, if nothing else, is authentically Japanese.